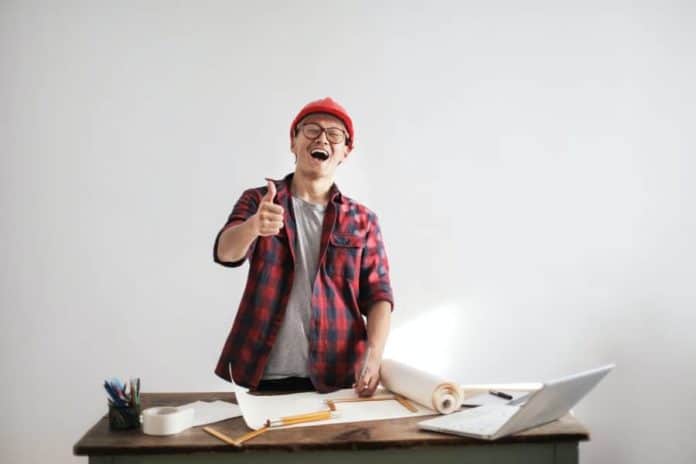 So you want to be a contractor, eh?
It's no surprise that you're looking to go into business for yourself; with the pandemic and everything that has happened over the last couple of years, it's become increasingly common for people to ditch their decades-long careers and pursue their dreams, or on a less flowery note, pursue viable careers in other industries. Some people choose to go into data analysis or cybersecurity, some choose to go into the medical field, and some are choosing to go into construction; and with a desperate need for qualified professionals in all three fields and constant availability of positions, chances are you're making a well-timed switch.
Just like data analysis or cybersecurity, construction jobs will only increase in value and plurality as time goes on, and in a global time of transition, what better time to jump on this treasure train than now? And this applies to whether you're looking to get into commercial real estate or residential.
Unfortunately, switching fields tends to be hard work irrespective of what field you're changing to, and starting your own construction company will require a not-insignificant investment on your part. As a would-be contractor, you'll need to purchase standard pieces of equipment to get the ball rolling and take on a variety of potential jobs, which can be very difficult to do on a limited budget.
This list will give you the essentials, the bare minimum you need to get started, and ensure your company is positioned to take on the right jobs and grow quickly. Remember, for contractors on a lower budget, there are always options to purchase used versions of these pieces of equipment, and where it's possible, you can always rent. And even if your long-term is to eventually buy these pieces of equipment, rentals can help you save money in the short term when you're just getting started.
Without further ado, let's get into it.
Excavators and Bulldozers: Heavy Machinery 101
You knew it was coming.
Excavators and bulldozers are two of the most valuable pieces of heavy machinery you'll use in the construction game and are absolute essentials for just about every project. Excavators tend to be useful for their namesake (you know, excavating), clearing the way for whatever you happen to be constructing, but they also come in handy for demolition, cutting down trees, dredging rivers, and heavy lifting, serving various purposes on site. Without a reliable excavator, you might as well not be in the business, and the same goes for a bulldozer: bulldozers are used to dig into and remove the topsoil layer, smoothing the surface underneath for easy paving or construction.
They tend to be as expensive as they are necessary, so don't be afraid to look into used equipment options. From a reliable dealer, they'll be good as new.
Backhoes: Your Most Versatile Piece Of Equipment
Aside from those two pieces of heavy machinery, the backhoe is your next absolute must-buy. Known as the swiss-army knife of construction equipment, backhoes are primarily used for excavation, with one end that digs and the other equipped to move materials around. However, the backhoe can also come with several attachments that will allow it to perform a variety of functions on-site, including:
Sweepers

Hammers

Snowplows

Rippers

Compactors, and more.
Their versatility makes them a must-have for every construction company, as with a backhoe, you'll be more prepared to handle various jobs in different situations.
Infrastructure, Infrastructure, Infrastructure
It's not enough to have heavy equipment on hand: you also need to have methods for hauling building materials to the site and detritus away from the site on hand. One solid way to do this for fledgling construction companies is renting 1-ton flatbed trucks, as they're excellent, relatively cheap ways to get materials where you need them to go. While as your construction company grows, you may purchase trucks of your own, renting trucks can be a great way to help operations on-location run more smoothly in the meantime.
A Solid Foundation
While this isn't a comprehensive list of the equipment you'll need for every job, starting with the few machines that are here will give you everything you need to get off the ground and start working jobs. Start with the fundamentals, then invest in more equipment as your company grows and takes on different varieties of jobs: you'll find that as you take charge of building your own future, your business takes off, and your profits skyrocket.