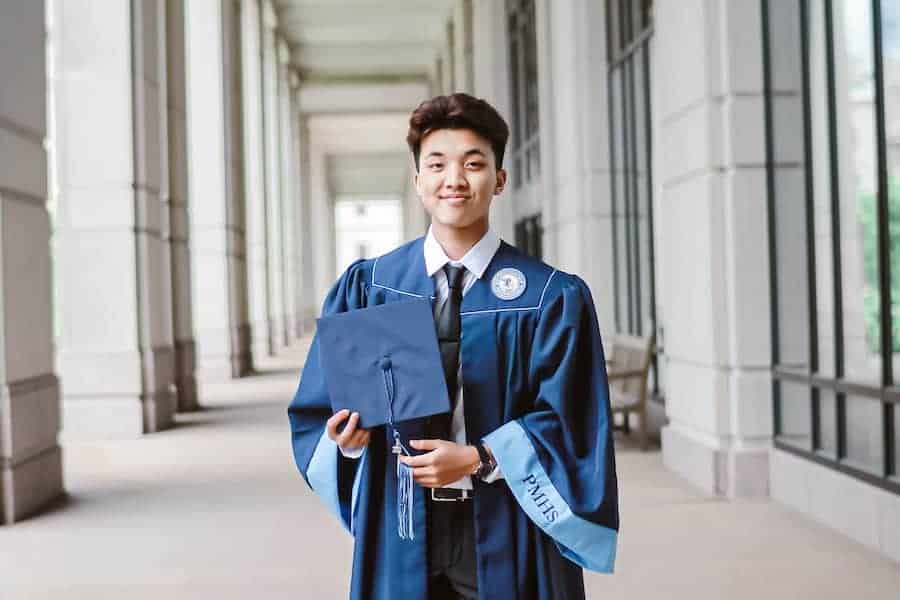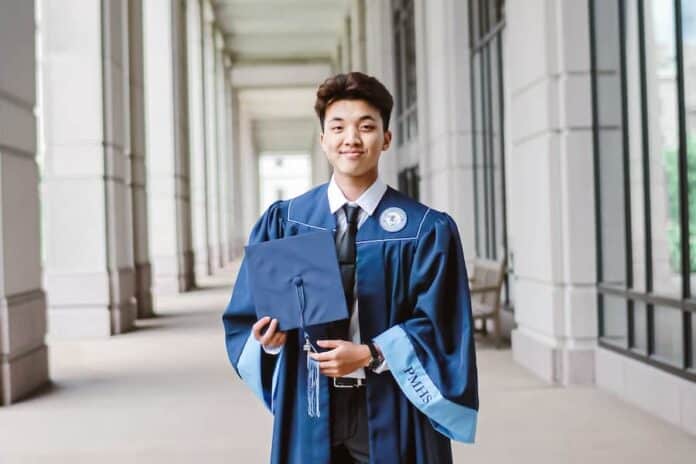 It might be hard to look at your career path and know exactly how to take it to the next level. Most people think it takes years of grinding away at the same job until they boost their trajectory but there is another way. Studying one of the multiple online MBA programs can help you get to the next level in your professional career and it's a degree that many successful entrepreneurs and leaders have used to help catapult them to success. Let's take a look at the 6 ways that this degree can help improve your prospects.
1. You Will Understand the Fundamentals of Business and Management
This isn't only necessary for running your own business but understanding the fundamentals of business and management will help position yourself in any career you choose. Having this understanding will give you the ability to know how to manage yourself and others to position yourself and your employee for success, making you much more valuable.
Many MBA programs include subjects like business strategy, finance, economics and accounting. These all help in developing the bigger picture understanding of all businesses, after all, these are fundamental pillars that are relevant to almost all industries.
2. An MBA Teaches Strategic Planning in the Business World
The business world is only speeding up and things are getting more competitive, making strategic planning critical for any organization that wants to be successful. Luckily, the MBA program teaches students the knowledge, skillsets and mental frameworks required in navigating business challenges in the real world.
This degree will teach you how to do everything from analysing data, assessing risks, identifying opportunities, as well as making informed decisions within organisations. When you have an applicable understanding of these topics you can then apply them to either your own business or others' businesses, making you a formidable force within the world of entrepreneurship.
3. Develop a Network of Like-Minded Professionals
Networking is the key to success in any industry and in the world of business it's not optional, it's fundamental. Luckily when you're studying for an MBA you'll be in an atmosphere where other professionals gather for the same goals and objectives, making networking easy. If you're looking to expand knowledge, develop teams or simply look for clients then this can be a fantastic way.
While you study the MBA you will be able to attend seminars from industry professionals as well as be in contact with many entrepreneurs giving you an invaluable insight into the real world of business.
4. Gain Skills in Communication, Problem-Solving and Decision Making
The one crucial key skillset to the business world is communication whether you're running your own businesses or managing teams. You cannot escape the requirement of being good at communication because the majority of business involves interaction with others. This is not only being able to articulate thoughts but also being persuasive and able to sell your ideas to others is vital.
It is also unavoidable to solve problems and make important decisions when you're in a business scenario. While you can wait until the problems slap you in the face, studying these skill sets beforehand will help you be prepared for the future. Luckily within the MBA course, you are able to learn these fundamentals of communication problem solving and decision-making.

5. Access to Internships and Job Opportunities
We touched on networking earlier which also covers this to some extent but the availability of internships and jobs cannot be understated. When you study you're able to gain unparalleled access to individuals and organisations that are on the lookout for talent.
Many local businesses and institutions have connections with university business departments to mutually benefit each other. This means that they would prefer to hire students through these connections rather than separately due to the trust and connections. It can give a significant boost to your career path and development.
6. Higher-Paid Jobs and Professional Opportunities
If you're looking to study for an MBA one big reason is probably because you want to get paid more, after all that's why we all develop our skills at university. The MBA however is recognised highly by prospective employers meaning that there is a big chance you're going to get paid significantly more than those without this qualification. This is because employers know that you have the knowledge and understanding of business to not only be a great employee but help them drive their business to success.
Getting more professional opportunities is another advantage, with MBA qualifications allowing you to access more jobs and industries. You can have your own competencies and niches but having the MBA behind you will help reach higher places no matter what kind of industry you're working in.
Conclusion
The MBA is a tried and true qualification for those wanting to develop their business skills. If you've ever considered taking this course to develop your career and business fundamentals then don't hesitate to take it on board. With so many advantages to your career and professional skills, it would be silly not to graduate with its in-demand degree.