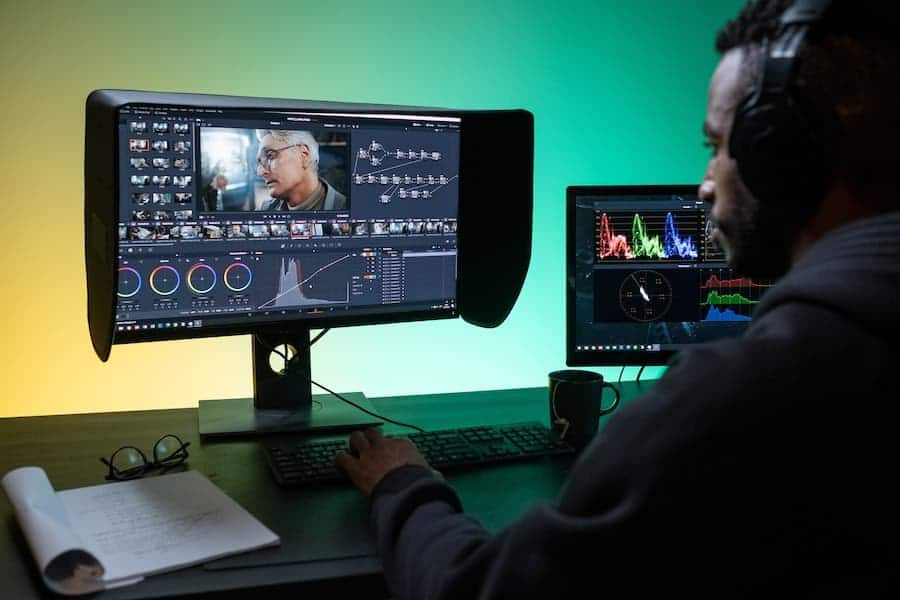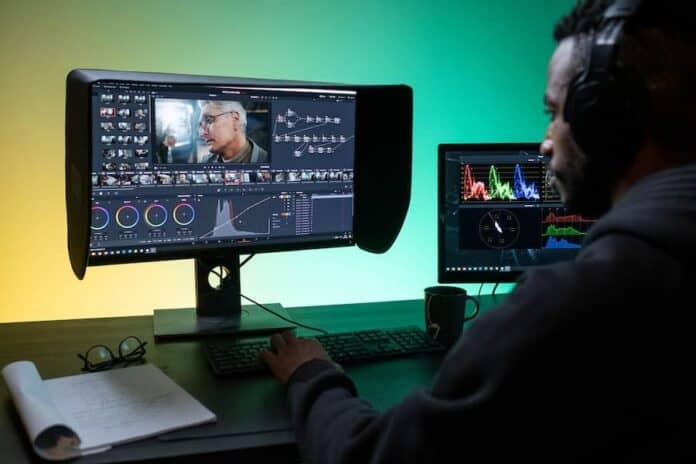 Video editing has become an essential skill for content creators and businesses alike. Whether you are a freelancer looking to earn money or a company aiming to enhance your marketing efforts, having a reliable and efficient video editor can make all the difference. 
With abundant available options, choosing the best video editor that suits your needs can be overwhelming. And that is where we come in.
In this piece, we'll look at some top video editor software that can provide exceptional editing capabilities to help you monetize your skills.
Why Do You Need A Video Editor?
A video editor is a powerful tool that transforms raw footage into a polished, professional-looking video. 
You also need a video converter free download to convert your videos to different formats, and you are good to good. Here are some of the reasons why you will need a video editor.
1. To add a professional touch to your video – Professionalism should be an A + when making a lasting impression. Video editor provides various editing features and tools to add effects, transitions, and animations to your videos. 
These enhancements can make your videos visually appealing and engaging, giving them a polished and professional look that captivates your viewers.
2. Cut unnecessary parts – Often, when shooting a video, there may be instances where mistakes are made, or certain parts are not up to par with the rest of the footage. 
With video editor software, you can easily remove these unwanted sections and create a seamless final product.
3. To refine the visual quality of your video – Video editor software enables you to refine the visual quality of your videos. 
It provides you with various tools for adjusting brightness, contrast, saturation, and color grading to enhance the overall visual aesthetics of your videos.
4. For sound editing – With sound editing capabilities, you can adjust the audio levels, remove background noise, add music or voiceovers, and synchronize audio with video. 
These features help you create a more immersive and professional audio experience for your viewers.
5. Rearranging video clips – A video editor allows you to rearrange clips to ensure a coherent and compelling narrative. 
Whether it's a chronological progression or a non-linear arrangement to create intrigue, you can craft your video exactly as you envision.
Top Video Editor To Help You Make Money
With the right tools, you can turn raw footage into captivating content that resonates with your audiences and paves the way for financial success. 
Here are the best video editors that hold the potential to help you make money through your creative endeavors.
Movavi Video Editor –

With its user-friendly interface and a wide array of features, Movavi Video Editor is a perfect entry point for beginners and more experienced users. 
It offers a range of effects, transitions, and filters to enhance your videos, ensuring a professional touch that can attract viewers and potential clients.
iMovie –

For Apple users, iMovie is a seamless choice. This software provides a simplistic yet powerful platform for creating stunning videos. 
With its drag-and-drop interface and various templates, you can produce visually appealing content that resonates with your audience.
Lightworks –

Lightworks is professional-grade video editing software used in the film industry for decades. 
It's an ideal choice for those looking for software with comprehensive features, including advanced editing tools, real-time effects, and multi-camera editing capabilities.
Shotcut –

Shotcut is an open-source video editor available for free. Despite being free, it offers a wide range of features that rival paid software. Its features, like an intuitive interface and drag-and-drop functionality, make navigating and editing videos easy. 
Additionally, Shotcut provides a range of advanced features, such as 4K video support, audio mixing, and color grading.
DaVinci Resolve –

DaVinci Resolve video editing software combines professional editing, color correction, and audio post-production capabilities in one package. It's ideal for those seeking cinematic and broadcast-quality results.

Clipchamp –

Clipchamp is an online video editor that allows you to edit videos directly in your web browser. It offers a range of basic editing tools such as trimming, cropping, adding text, and applying filters. 
Clipchamp also provides templates and stock footage to help you create engaging videos quickly. While it may not have as many advanced features as other software on this list, its accessibility and ease of use make it a convenient option for casual users.
HitFilm –

HitFilm combines advanced editing tools with visual effects capabilities. It offers many features, such as compositing, motion tracking, 3D modeling, and more. 
HitFilm's extensive library of special effects allows you to create high-quality visuals without additional software or plugins.
Vimeo Create –

Vimeo Create is designed for businesses and marketers seeking to create promotional videos quickly. It features customizable templates and an ideal user-friendly interface for any marketing strategy.

OpenShot –

OpenShot is another open-source option that caters to beginners and casual editors. The simplistic and straightforward nature makes OpenShot ideal for basic video editing tasks.
So, How Do You Make Money?
The above video editing tools will help you make money by easily helping you to produce professional-level content. This can result in increased views, subscribers, and revenue. 
To stand out from the competition and capture your viewers' attention, you need to create visually appealing and well-edited videos that provide valuable information. 
If you consistently produce top-notch content, you can build a loyal following and potentially monetize your videos through advertising and brand partnerships.
Conclusion
Several options are available when finding the best video editors to help you earn money. The options we have reviewed offer a range of features and tools that can enhance the quality of your videos and make them more appealing to your audience. 
Whether you are a beginner or an experienced video editor, there is video editing software that suits your needs and budget.