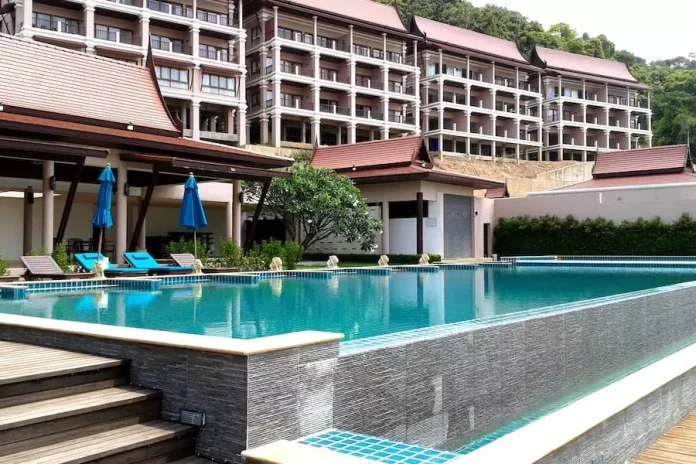 There are various types of hotels available in the market. While no one knows the actual numbers, IBISWorld estimates that there will be 137,593 hotels and motels in the US alone in 2023. Speaking of hotels alone, Statista estimates there were over 180,000 hotels worldwide in 2018. This shows that there will always be many hotels to choose from wherever you travel.
However, choosing from these options can be challenging. Some hotels offer good facilities, while others may not be so good. When you decide to stay at a hotel, you must choose the best one for yourself or your family. Here are some factors to consider when selecting a hotel for your stay.
Hotel's Location
Location is one of the most important factors when choosing a hotel. A study was conducted and published in the Anatolia journal to analyze the role of location in urban hotels. The study shows that location plays a vital role for hoteliers and urban planners.
Hotels in the city center tend to cost more, but they may also be more accessible. For example, if you are planning on visiting a historical site or museum in town, it would be better for your trip if you stay at one of the hotels near downtown.
Hotels located outside cities have lower rates than those in urban areas and tend to offer more privacy and access to nature trails and parks nearby. You can find these places online using keywords such as "rural retreat" or "country mansion."
Ratings And Reviews
When choosing a hotel for your stay, it is essential to look at its ratings and reviews. The higher the star rating, the better service you will receive from that particular establishment. Since these ratings are given by actual customers who have had first-hand experiences with the hotels, you can rely on them. However, don't see only the reviews available on the hotel's website. It is also best to see reviews from other sites like Yelp or TripAdvisor.
You will also see this in the hotels' efforts to get and maintain high reviews. They know that this is something that will directly impact their bottom lines. For instance, a study from the ScienceDirect journal shows that a one-star rating increase can lead to a 3% signaling effect and a 2.3% reputational effect increase in hotel revenue.
Dining Options
Dining options are an essential factor to consider when selecting the best hotel for your stay while traveling. This is a good sign if you're looking for a place with an onsite restaurant and bar. You can also check if there are coffee shops or poolside bars with outdoor seating, which will help you relax after exploring the city.
If you want to exercise during your trip, look for hotels with fitness centers or spas and restaurants where breakfast is included in the price. Dining options are extremely important if you are a person who sticks to or follows a particular diet.
In such scenarios, finding a hotel or restaurant that offers dishes for those diets can be challenging. Kosher can be an excellent example here. Kosher is an eating practice that follows Jewish dietary laws. While you might not find Kosher worldwide, finding some in Tel Aviv or the entirety of Israel can also be challenging.
Suppose you are a Kosher keeper. You would want to find a hotel in Tel Aviv that can offer you the kind of food you want. Research is required to find such options. For instance, you can look for kosher hotels in Tel Aviv on the internet. This will give you a list of the best hotel options you can consider for your stay.
Pricing
Once you have decided on the type of hotel that appeals to you and your travel plans, the next step is determining its cost. This will help determine if it's in line with your budget and if there are any hidden fees associated with the property.
The most important thing to consider when looking at pricing is location. Some hotels offer better deals for locations than others. For example, if your family is planning a trip during spring break at Disney World, then staying at one of their hotels would be cheaper than booking an Airbnb apartment or another option like this one on Expedia, where they have excellent reviews from users who have stayed there before!
Services
You should be looking for different services, including the following:
24-hour room service: While some hotels offer this service, it's not always available. If you're looking for a hotel where the staff can get your room ready within minutes of calling them, then a 24-hour restaurant could be the perfect option.

Laundry service: Some hotels provide laundry services while others do not. You will want to ensure that you find out if this is included in your stay before deciding which hotel suits you and/or your family.

Concierge service: Most people who travel frequently know how important having someone at hand during their vacation can be, especially if they have special requests or need assistance with directions!
Amenities
Amenities are the small details that make your stay at a hotel more comfortable. They can include free wifi, breakfast, and other perks like a pool, gym, and spa. Amenities are essential when selecting a hotel because they add value to your trip by giving you an experience that will be remembered long after you're gone.
These amenities can also aid well-being and satisfactory stays. A recent study published in the ScienceDirect journal concludes that amenities can lead to a sense of returning for another visit. You can look for hotels that focus on offering extensive amenities and are also affordable.
Safety And Security
One of the most important things to consider when choosing a hotel is its safety and security features. The best hotels will have features that make them more secure, such as:
A 24-hour emergency number for the staff and guests, so you can call in an emergency should anything happen.

A safe room for valuables, which should always be locked up at all times. This way, if someone steals something from your room, they won't be able to get into other parts of the hotel without opening locks or codes that only employees know about, which means they'll only have access to what they stole from their room!
Conclusion
We at Raintree Travel made it a point to ensure our customers are satisfied with the services rendered and happy with the destination and the accommodations provided. The quality of hotels in Europe has improved significantly over the last few years, so all your worries about good, clean, and affordable hotels in Europe will be taken care of.