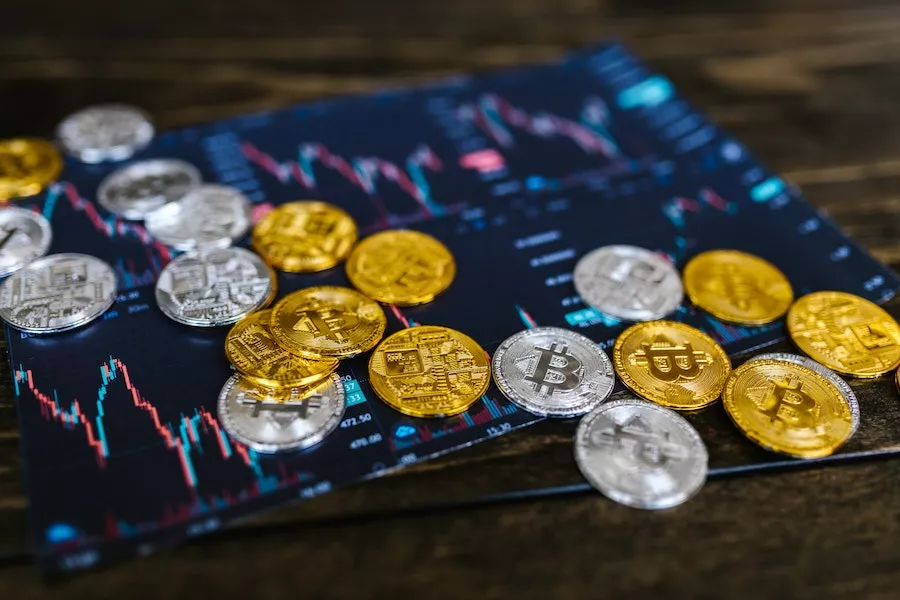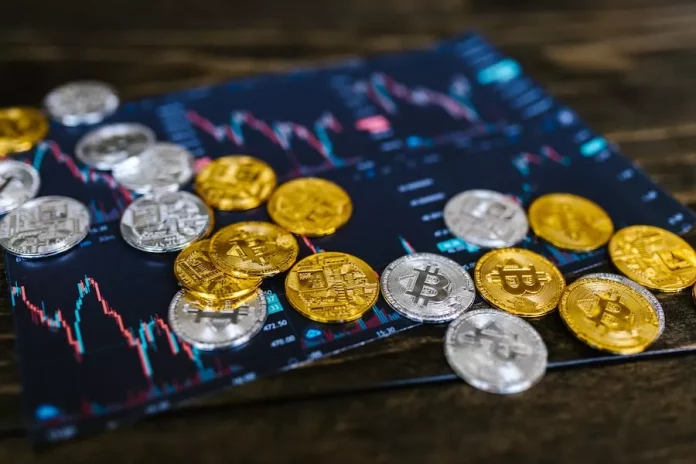 The crypto world is gaining popularity at lightning speed, offering countless investment options. Along with investments, it facilitates huge opportunities to earn profits.
The best option to invest in crypto is to use exchange apps. In addition, you could get to invest in crypto ETFs and funds. More so, find out companies and entities related to crypto and invest in them. As the last option, you might get into Crypto swapping projects or become a crypto minder yourself.
6 Interesting Ways Of Investing In Cryptocurrency (Explained)
The following section will discuss interesting ways to invest in Cryptocurrency.
1. Buy Crypto-Related ETFs
Buying out crypto ETFs(Exchange-Traded Funds) is one of the safest ways to invest in cryptocurrency. To do so, you need to have a brokerage platform. On the brokerage platform, you get to choose the ETFs which look good to you. ETFs let you invest in crypto without buying the actual coin.
As the following option is safer than buying actual currency, it's ideal for beginners. However, familiarizing yourself with its ins and outs is crucial, including ample research and participating in the crypto community to gain adequate knowledge. Be sure to know more about the ETFs you will buy out. It's a standard process you should get into.
2. Invest in CryptoCurrency Companies
One of the best options to get involved with cryptocurrencies is to invest in a company that believes in it. You have countless companies which support and invest in cryptocurrency. 
You must learn about these companies, games, and initiatives in such cases. Ensure the entity you are investing in has proper exposure to the cryptocurrency. Once you find one, invest in their business and operations to be a part of it.
One compelling investment opportunity may lie in crypto games. However, you do have to weigh out the list and ranks of every crypto game based on popularity and player base. 
3. Buy Cryptocurrency from Platforms
It's the most basic option for investing in cryptocurrencies. You only have to find a stable cryptocurrency investing platform. In such a case, apps like Binance are a key option. You get to purchase cryptocurrencies using these apps.
Plus, you get to choose specific cryptocurrencies. For example, currencies such as Ethereum and Bitcoin could be your starting point. But, currently, Ethereum is getting the highest exposure regarding applications.
4. Invest in Cryptocurrency Funds
As we have discussed, ETAs, you could invest in crypto-related funds. Apart from the ETA, you could even invest in investment trusts which work on cryptocurrency. Find out the trusts and start investing in these trusts.
These kinds of trusts are different from mutual trusts. This is why you should know about these trusts' rules and proceedings. Once you are familiar with each step, start investing in these funds and sell them when necessary.
5. Do Crypto Swapping
You could invest in crypto-swapping projects. Or you could get into cryptocurrency swapping to get some earning going on. In crypto swapping, you swap the currency to the other party, often with a little bit of incentive. You could even use some of the safest crypto trading and swapping strategies to get the most out of it.
Some of the best cryptocurrency-swapping platforms are MetapleFinance. Using the mentoring project, you get to swap any specific digital currency without any delay quickly. It's super fast and lets you get your swapping done without any lag. 
6. Become a Crypto Miner
If any of the mentioned steps are not suitable, you should start mining crypto yourself. Even if it's challenging, you could try it out. Before you start the mining process, read out the law and regulations of your current location.
To start mining out your own cryptocurrency, first, you need a hefty amount of costly hardware. Once you gather them, you need mining software. For example, bitcoins, CGMiner, and Awesome Miner are great options. At last, join the currency pool and create a wallet. At last, start minging it out.
Conclusion
Now you know some of the lucrative investment options.
Lastly, you should do some research before investing in any entity. Gather enough information and take time before putting your money forward. Plus, make sure to diversify your crypto investing portfolio.
FAQs
Let's talk about the questions to get into.
What Is The Best Way To Invest In Crypto?
The best way to invest in crypto is to use exchange platforms. These are Robinhood, CoinBase, and Finance. On these platforms, you get to purchase different sorts of different kinds of cryptocurrencies. You get to sell them out when you feel right.
Why Are People So Interested In Cryptocurrency?
People earn profits with proper investment in crypto, making it the biggest driving force that interests everyone. Plus, crypto is creating new ways for people to earn money.
Nonetheless, it's at the forefront of digital currencies, and people want to be part of it.
Who Should Not Invest In Crypto?
People new to the market and don't have a backup plan should not get into investing in crypto. In fact, you should also be prepared to lose money and create a proper backup plan beforehand.