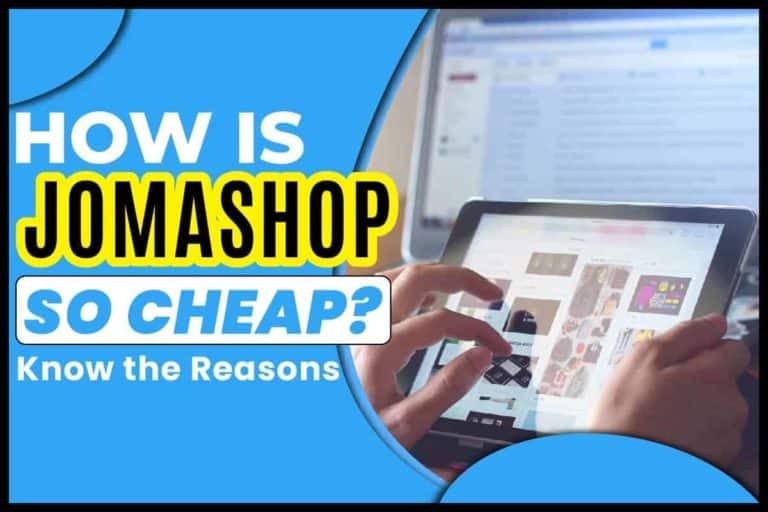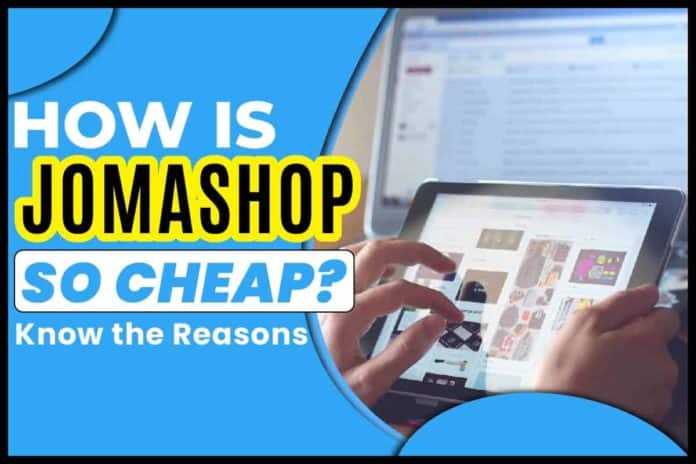 If you are a person who likes to save a few bucks but enjoys quality items, chances are you have come across the popular shopping place Jomashop. Jomashop is known for its astonishingly low-priced collection of branded items and frequent sales on them. You can find high-end brands like Gucci, Fendi, Rolex, Hublot, etc.
Even though they carry a wide range of products starting from perfumes, bags, etc.- they are mostly known for selling high-end brand watches for an unbelievably low price. Have you ever asked yourself how is Jomashop so cheap? Let's dig into the answer and unfold some mystery.
Why Is Jomashop So Cheap?
Established in 1987, Jomashop quickly gained fame for providing their customers quality high-end products for up to 50-70 percent of the original price.
Jomashop authority was clever to pick up and stick to a few main business strategies. These strategies and business models helped them keep their business running even after all this time.
Stock Purchase
Jomashop purchases large stock of items at a low price from as close to production source as possible. This helps them save the cost of additional stages like advertisement, branding, etc.- given that most of the products are already in high demand.
Next, they resell these products at a much cheaper rate than an authorized dealer would. This allows them to offer a reduced price to their customer base.
The Grey Market
Unlike the name suggests, the grey market is a legal and legitimate way of purchasing products. Often original manufacturers make products intended for a specific chain of distribution, such as targeting people of a specific region.
These authentic products are then purchased by distributors and sold outside of the intended distribution chain.
A prime example of this would be high-end brands producing things intended to sell overseas to other countries. Grey market sellers like the Jomashop then buy those products at a cheaper rate and resells them at their shops and website. This allows them to maintain a cheaper price range while still turning profits.
Committed to Their Standard
even though Jomashop was established in 1987, they are still in business to this day. In fact, they are on the top among grey markets and still relied on by many. The principal Jomashop authority believes in is if they keep offering deals and sales customers love, customers will keep coming back to them.
Similarly, they can attract new customers looking for similar deals on products. This will help retain their fame and business. So, to keep their customers happy, to attract newer customers, and to keep their business flourished- Jomashop keeps providing sales on high-demand, high-end products.
Frequently Asked Questions
Are JomashopProducts Authentic?
Jomashop Products are completely authentic and legitimate. As they buy from brands at wholesale or from overseas branches, there are no fake products on Jomashop. Jomashop provides its clients with original products at a lowprice- even though they are not authorized dealers for most of the brands.
They are quite reliable in terms of selling authentic or original products.
IsThere Any Warranty for JomashopProducts?
Even though Jomashop provides authentic branded items, they do not provide products with their original warranty that was ensured by the original brand itself. However, for most products, Jomashop provides a warranty of its own.
This warranty may not be as long-lasting and ensuring as the original ones in most cases and may vary from product to product. However, as stated before, Jomashop does provide a free return policy to all its customers.
Why Shouldn't I Buy from Jomashop?
The only logical reason you may find not to purchase products from grey markets like Jomashop is the lack or absence of a manufacturer warranty. If you indeed face trouble regarding your product, especially for fragile products like watches- the original manufacturer will not help you exchange or fix it.
Even though Jomashop provides its own warranty on products, it is safe to say that a company selling products for such a cheap rate will not have qualified, skillful people to handle or fix your product.
Grey markets like Jomashop usually do not have access to genuine spare parts, and they will most likely fix your products (especially in the case of watches) with generic spare parts.
How Cheap Can Jomashop Be?
Jomashop prices are usually all over the place. While some products may be priced as close to authorized dealer/original price as possible, some products may be priced unbelievably low.
On average, you can easily find a 30-70 percent discount on items at any given time. As the prices are arbitrary, browse through the website from time to time and keep looking for the best deal.
Wait for specific times of the year- such as Thanksgiving, Christmas, Valentine's Day, Easter, etc. Jomashop usually provides substantial additional sales on top of their already discounted items. They also provide student discounts and official coupons. Jomashop is also known for its quick delivery and free return policy.
Conclusion
If you are looking for your favorite branded items at the most affordable price possible, Jomashop is an option you can consider.
You have now found the answer to your question, how Jomashop is so cheap?If it feels like the deal for you, weigh the rewards against the risks. Do some thorough checking, and decide if you want to purchase from Jomashop.