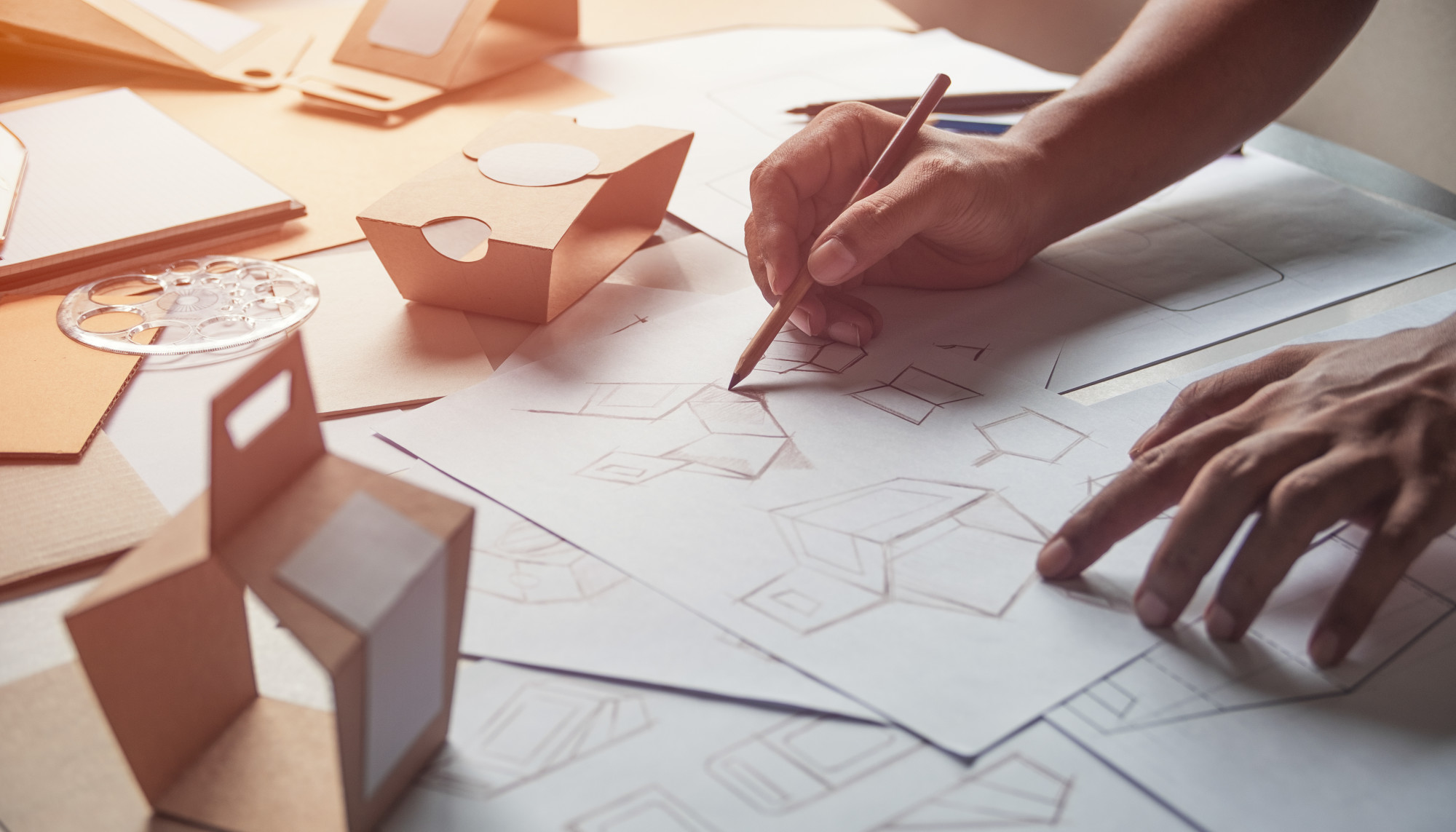 These companies make product packing simple and effective for business owners.
How you package your sold inventory will set the tone for consumers while showcasing the brand identity. The wrapping contributes to the perceived value, including size and labeling. According to a 2018 survey, 67% of consumers say they're influenced by product packaging material when shopping.
You can increase sales by improving your shipping process. Keep reading if you're interested in learning more about wrapping. Here are the top fifteen product packaging design companies.
1. QNY Creative
QNY Creative provides packaging design and digital marketing strategies for business owners. The company specializes in brand development and packaging. Brands that will get the most out of their experience are lifestyle, luxury, and retail.
The best part is, the agency will manage creative decisions while you focus on other priorities. Their minimum project size is $50k.
2. Deal Design
Deal Design provides logo and packaging design to businesses. They also specialize in branding and marketing. Their experts review your company's message and goals to customize strategies that align with your brand's identity.
You can use their resources for digital marketing campaigns and product packaging design. Their minimum project size is $5k.
3. Ruckus Marketing
Ruckus Marketing is a design agency that offers product packaging to business owners. They've been a popular choice amongst top companies. Their team helps groundbreaking brands and influencers to encourage action.
Video production, web design, and branding are their categories. The minimum project size is $50k.
4. Legnd
Legnd is a Houston-based digital marketing and packaging design agency. Their services include website design, branding, and marketing. They're a full-service firm to cover all your company's needs.
Their team will help you market your products with unique packaging designs. To ensure their strategies are working, they measure conversions for you.
5. Bartlett Brands
Bartlett Brands is a female-led packaging design company. Their agency specializes in sustainable and luxurious designs. The goal of their work is to encourage consumer action.
You can turn to their experts for web design, branding, and marketing strategy. Their minimum project size is $10k.
6. Murmur Creative
Murmur Creative is a packaging, branding, and web agency. Their team caters to each brand's specific needs to ensure you're receiving a customized strategy. They deliver strategic logos to improve your brand's identity.
The agency provides branding, web design, and development. Their minimum project size is $10k.
7. BEXBRANDS
BEXBRANDS is a packaging design firm and full marketing agency. Their team uses an array of branding and marketing strategies to encourage consumers to purchase. The goal of their design process is to increase profits through engagements.
The firm specializes in branding, print design, and packaging design. Their minimum project size is $10k.
8. id8
Id8 is a full-service branding agency that provides high-quality web design and packaging services. Their team uses three phases for approaching consumer experience. They begin with discovery before moving to the creative side and execution. Their goal's to create a strong brand identity, improve sales, and increase profit.
The agency develops a strategy and design to increase ROI. Their minimum project size is $5k.
9. Noise 13
Noise 13 is a US-based branding and packaging firm. Their team customizes designs to fit your company's needs. They specialize in branding and web design.
The minimum project size is $50k.
10. Cohere
Cohere's a branding agency in Philadelphia. Their creative services provide you with solutions every step of the way. You'll have an opportunity to develop your brand with their assistance.
The company specializes in advertising, branding, and web design. Their minimum project size is $50k.
11. Ideas That Kick
Ideas That Kick is a Minneapolis-based package design company. Their team will promote your business's best features. They use engaging content, packaging design, and campaign strategies.
The minimum project size is $50k.
12. Lien Design
Lien Design is a San Diego agency. Their professionals offer advice during every step of the design process. To ensure their strategies yield a high ROI, they measure campaign results.
Their services include packaging design, branding, logo, and label design. The minimum project size is $5k.
13. McLean
McLean's a package design company that's become a top choice for business owners. The agency's goal is to improve the consumer experience while driving sales. They specialize in package design, logo, and branding.
The minimum project size is $10k.
14. SmashBrand
Smashbrand's a full-service agency offering brand packaging design. The team uses its experience from building their brand to improve your company's identity. They focus their services on packaging design, market research, and branding.
$10k is the minimum project size.
15. States of Matter
States of Matter is a Seattle-based branding agency. The team delivers brand strategy, naming, logos, print, packaging, and more. Their company provides cost-effective and eco-friendly solutions to increase consumer engagement.
The agency services include branding and web design, along with the packaging. The minimum project size is $5k.
Other Product Packaging Design Companies Options
Being a beginner in business, you need to invest in your company's image. A professional will help you develop a package that meets requirements and improves brand awareness. Other product packaging design companies include the following:
Turner Duckworth
Squat New York
Field of Study Design
Arhue
OH! Design Studio
DEI Creative
Mucca
Packing needs to be as professional as you want the company to appear. From the first designs to the final print, the packaging design is a complex process. You need to think about the concepts, assessments, review, repress, and more.
Improve Your Business Today
You'll craft smarter and more stunning products by learning how to communicate with consumers. You can use what you read today as a guide to strategic shipping. These product packaging design companies will help you to encourage customers to purchase from your company.
There are more ways you can use our help to improve your business. We feature the latest in trending business, marketing, and product topics. Explore our blog longer for the best advice and tips for your company!