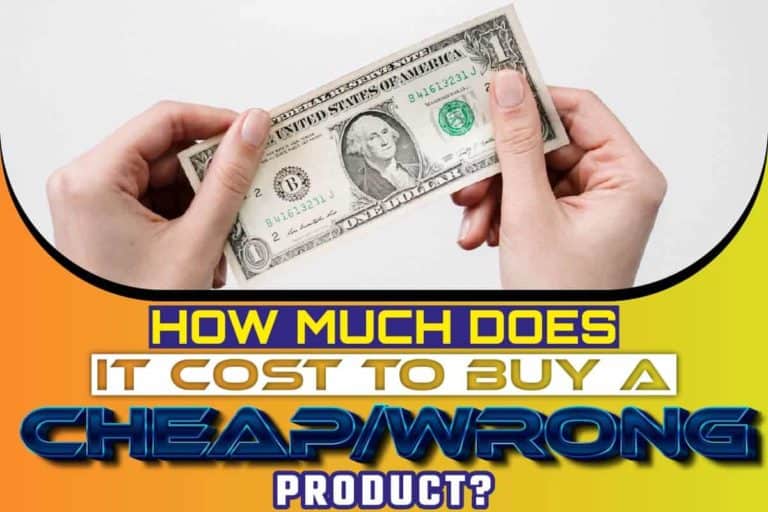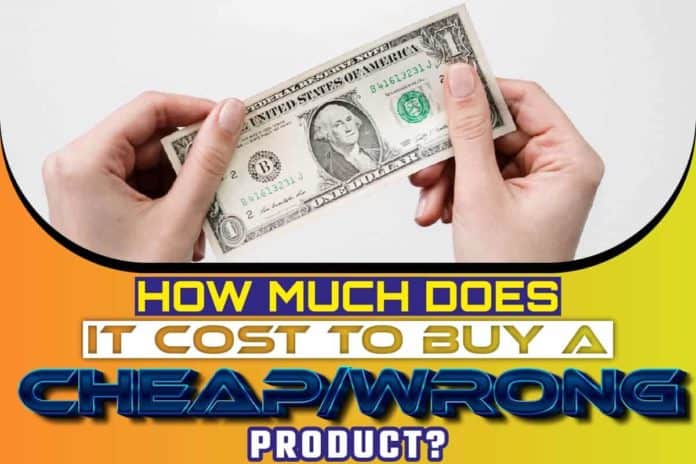 We've all bought that item that we thought looked brilliant but turned out to be substandard. With online retail booming – especially in the light of the pandemic – we've become a world of browsers searching for the best deals around. This situation is also attractive to less scrupulous members of society who see an opportunity to cheat or scam people.
But that's not the only expensive mistake that we can make. It's all too easy to buy a product that, when you think about, you don't want or need. Let's say you spend $40 on a product that you don't like when it arrives. It has an $8 return cost! So even though you get refunded your $40, it's cost you $8!
Then there are the times we buy something, it's not right, and we don't bother sending it back because it's too much hassle. Yet, you still have to buy the right one, so now it's cost you double! We will look at ways to avoid being out of pocket and show you how to shop carefully and cheaply.
Avoiding The Expensive Mistake
We're looking at ways to avoid that expensive mistake. The first piece of advice we have is this: pay attention to customer reviews. Remember that people are more likely to leave a scathing review rather than one that praises. This is simply because we expect and deserve quality products and services. Bad reviews are more likely to be genuine. Also, check out one of the online product review websites, there are many of them. We like Crunch Reviews as it offers comprehensive yet to-the-point reviews of a wide range of products with unbiased summaries.
Beware Of Online Scams
Getting fooled by a scam is an expensive mistake that many of us fall for. Some clever scams are very difficult to recognize. We recommend that you always check website addresses for clarity. If a site claims to be a name brand and yet there is a different site address, contact them and check if the other one is genuine. It will look identical but may well be fake. This is one area of mistakes that is sadly going to be with us forever. Cover yourself by paying with credit cards which gives you added security.
Look For Free Returns
If you are shopping online, always ensure the shop you buy from offers a free returns policy, so you are not out of pocket. Most of the major outlets recognize that the consumer wants to see this and have implemented it. This is vital if you want to avoid paying something for nothing, as in the example we used initially. If you can't see details of a returns policy, enquire with the retailer to be on the safe side.
Research Online, Buy At The High Street
We always recommend that you try before you buy, so here's a tip: research your product online and read all the reviews, and then buy it on the high street so you can try on clothing or see a TV in action before you commit. Or there's the reverse version of this: as you might get better cost savings online, check out or try on the product in the bricks and mortar store, then head home and buy it online at a reduced price! This is a great way of getting quality products at sensible prices and avoiding the expensive mistake scenario.
If It Looks Too Good To Be True, It Usually Is!
If a bargain looks too good to be true, the chances are it is. There's either something wrong, not what is being claimed, or it's a scam. There are genuine bargains to be had across all markets, but those that are simply ridiculously cheap should be avoided. There are horror stories of designer clothes being fakes and such, so be careful when buying expensive items at knock-down prices.
We hope we've helped you with some advice on avoiding the costly mistakes facing shoppers nowadays so whatever you are looking to buy follow the above tips and you'll get a genuine item at a sensible price.