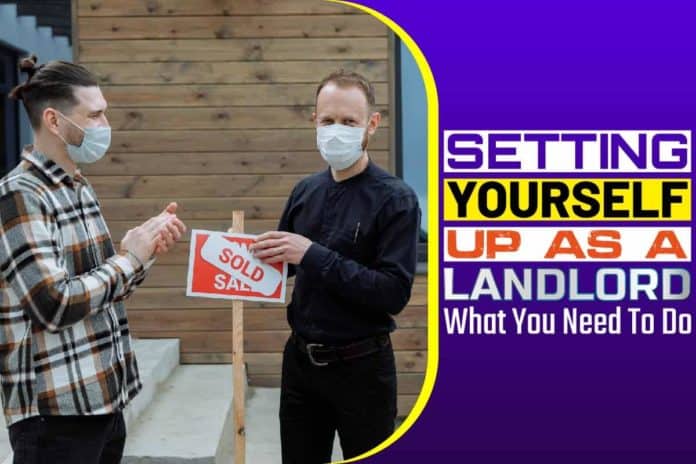 If you have decided that you want to set yourself up as a landlord, you need to make sure that you do so in just the right way. There are so many little details that go into acting as a landlord, especially if you want to be considered as a good one. Here are some of the things you need to think about when setting yourself up as a landlord.
Property
Obviously, the first thing that you need to have is property to rent out. There are many different types of property that you could choose here, so it is vital that you pick one that suits your need if you are buying a place rather than renting out somewhere you already own.
Apartments can be a great option. It is a good way to attract long-term tenants, and you can end up with young professionals or young families who are looking for somewhere to grow into. The same can be said for houses – you might be able to find a larger family looking for somewhere to call their forever home. The third option many choose is that of commercial units. This allows you to rent out to entrepreneurs and other businesses, and could give you a good yield.
However, it is up to you to ensure that the property is in a good condition before you put it on the market. The fixtures can be a little dated if they are still in good working order, but everything else in the property needs to be up to a certain standard and ready to accept a tenant.
Paperwork
In addition to having a good property to offer, there are so many other little things that go into owning a property that you rent out. One of the most important areas can be to sort out all of the paperwork that comes with being a landlord.
For example, you will need to offer your tenants a tenancy agreement when they move in. This is a contract between you and them, it is crucial that you have one in place. In the event of a dispute between the two of you, the tenancy agreement will be one of the first documents reviewed. You also need to make sure that you know the steps for renewing tenancy agreement documents and other important steps that come into keeping on top of your duties as a landlord.
Don't forget your insurance! You will need special landlord's insurance which will help to protect you against a lot of different things. It can also help to protect your property, though your tenants will be responsible for their own contents insurance. Find out about some of the different pieces of paperwork that you will need to fill out – whether they are permits from the local government to something else that you might want to look into – and make sure that they are all in place.
Marketing
Finally, you need to find a tenant for your property. Even in a fast-moving market where properties can be up for just a few hours before they are taken, it is vital that the right marketing is in place to help sell your property to those who might be searching for somewhere to live. There are several ways to do this, and it is up to you how you want to list your property.
Some like to do so privately. They place the ad on a third-party website that might list many things beyond apartments. Prospective clients can then get in contact with the landlord directly to arrange a viewing or even to say that they will take it.
The other option is to go through a letting agent. Doing so will be more expensive, but it can be worth it overall. Many letting agents will take professional photos of the property, and will create an engaging ad to bring a lot of attention to it. They may also offer a property management service. This means that the tenant will get in touch with them should they have an issue in the property that needs to be fixed. This can be a lot more convenient for you as the letting agency will probably have access to a network of handymen and other professionals that they can get in touch with to help out with issues that arise.
Setting yourself up as a landlord can go far beyond just offering your property to someone in exchange for money. You need to make sure that you are prepared to take on all the responsibilities that being a landlord can carry. Take the time to properly determine what is expected of you as a landlord and then ensure that you are able to serve your tenants to the best of your abilities.