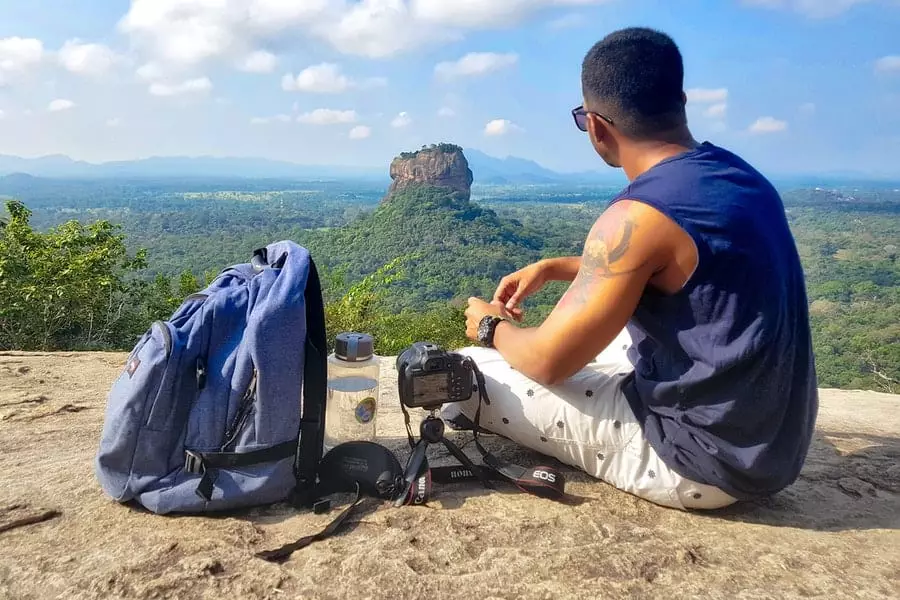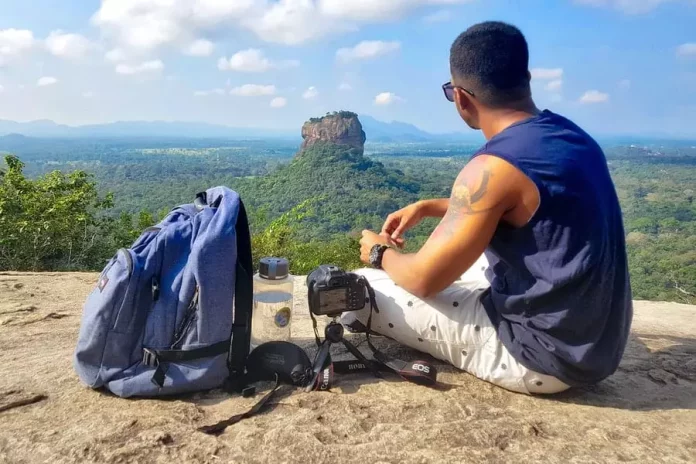 If you have a holiday planned, I bet it's all you can think about. The beach, the culture, the food, the music. It all prompts a few goosebumps while you are sitting at your office desk, doesn't it? But that shouldn't be all you're thinking about. You're about to be somewhere in the world, far from home, and you need to prepare for that. It's a beautiful world out there, but also a dangerous one, where a lot of things can go wrong.
But don't worry, with a little preparation we can get you ready for the road ahead. We're covering a load of tips that can help you while you're abroad, from borrowing your boyfriend's jacket to investing in crypto. Take a look at all our vacation-saving tips here. And if you like the idea of your boyfriend's jacket, go raid his wardrobe. If you like the idea of investing in crypto, you can buy Ethereum here.
Do Your Research
How you move forward with keeping yourself safe while travelling comes down to where you are going and what kind of vacation you're going on. For instance, European and Asian cities are bad for pickpocketing, which isn't a problem you're likely to face while backpacking over rolling mountains.
You'll need to look up where you're going and the crime rates across the countries you are visiting. It might surprise you what is going on in the area. For example, hate crime is currently rising in Portugal, which might surprise people from outside the country, knowing only about Portugal's stunning beaches and bistros.
There's nothing wrong with that. Not knowing about it, that is. We can't know the socio-political climate of everywhere in the world, but it's worth giving their government crime statistics a once over to get an idea of it.
If you do find yourself the victim of a crime, make sure you report the crime as soon as possible while you are still in the country. If you leave and then report it, you might not be able to claim it on your travel insurance, so keep the details of your insurance handy.
Just in case you lose your passport, or you need extra legal advice, look up your nearest embassy and keep it saved in your phone.
Having Enough Money
We've all overspent while on holiday, or simply not expected the rates of everything to be so high, with perhaps some tourist swindling going on to prompt more spending, but you don't have to be stuck with empty pockets on day 6 of a week-long vacation.
There are a lot of perks to investing in cryptocurrency, but one of the most overlooked and most useful crypto features is its universal use. If you are low on the local cash, you can stop by an ATM and take out a few Euros or rupees from your crypto stash.
Travel Insurance
A good way to keep a safeguard on a lot of problems that can occur abroad is with travel insurance. The airline lost your bag? Covered. Your wallet was stolen? Covered. Your flight was cancelled? Covered.
Plus, nowadays, as travel bans lift but, you know, you could still be in the wrong place at the wrong time and be looking at a positive test result, a lot of travel insurers are offering Covid coverage for your vacations. If your trip is cancelled due to Covid, you can claim to get your money back, and not entirely be disappointed. When it often costs as little as $5 to cover a single trip, it's definitely worth it.
Keeping Your Items Safe
As mentioned, pickpocketing is a big problem in the more populated areas of the world. This should make you rethink your wardrobe. Any bags you intend to carry around with you shouldn't be open, should at least have a zip, and shouldn't swing by your side or on your back. The best option is a fanny pack, since anyone getting close enough to get into that will have some explaining to do.
But another is pockets. If you're on a city trip off peak time, you might well need a jacket. This is your opportunity to load up on pockets. There are travel jackets out there with the hood, the waterproof features and loads of pockets all over, but sometimes a men's leather jacket is a stylish alternative. If you're a woman it'll make for a cute, oversized alternative, like you just stole your boyfriend's jacket, but the inside pockets will be filled. If your hotel safe isn't working or you're in a cheaper hotel, you might feel safer carrying your flight documents and passports around with you. Use your jacket's inside pockets to keep your documents very close by.
In the meantime, can stores start giving women's clothes pockets, please?
Don't Get Sick
While you're researching crime rates, you might also want to look up health risks in the area too. There is obviously one big health risk hanging over everyone's head, but I think we know the protocol to handling that by now.
Take a look at your Foreign Travel Advice site for information on just about every country. Not only will they detail Covid restrictions pertaining to travel, isolating and regulations, but it will outline potential health and safety risks. For example, the Spanish page of the UK foreign advice warns that there has been a high number of people falling off balconies of the gorgeous Spanish architecture lately.
Look out for any vaccinations you might need while you're away, to protect you against infections like typhoid, yellow fever, and hepatitis A.