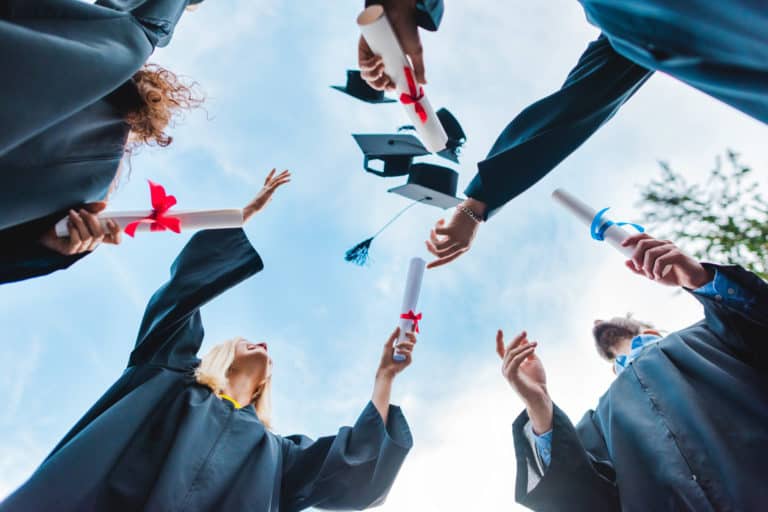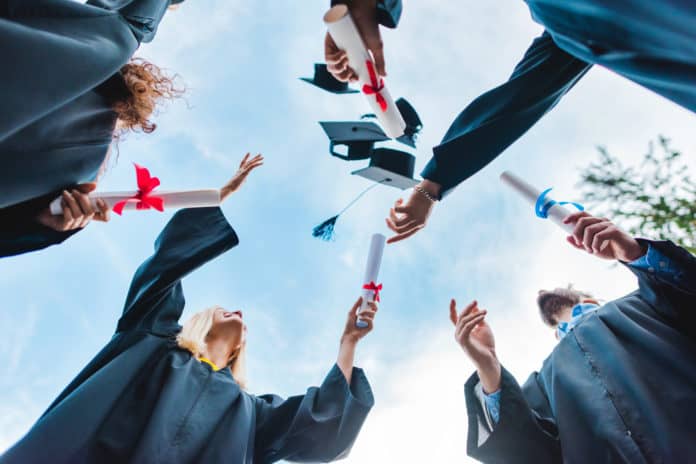 Graduate school is an amazing opportunity for many, as well as a necessary stepping stone for others to advance in their lives. However, the cost of it can be quite prohibitive.
If an individual does not have enough money to support their studies, the next best thing to do is to find an appropriate form of financing.
In this article, we will cover how you can determine if the cost of graduate school is worth your investment. We'll also look at the variety of financing options that are available to many.
So if you're ready to learn how you can make use of graduate school without having any money of your own, then keep reading.
Does Graduate School Fit With Your Career Goals?
One of the most important things you can do is to determine what job you would like to have, as well as how the job relates to the considered degree.
Will you be comfortable with the hours, lifestyle, and obligations related to the job? Interning, interviewing, and shadowing professionals can help you get a better sense of what you'd like to do.
For instance, if you were to attend law school, you would have to spend over 50 hours reading detailed papers every week. Does that align with your life goals? Doing some research before making commitments will save you from locking yourself in the wrong job.
Ensure that you check the job out on the Bureau of Labor Statistics Occupational Outlook website. It's a very detailed resource that matches jobs with the education and skills that are required for them.
In many careers, such as medicine, science, law—a degree is necessary to exceed entry-level employ. But the quality of work and experience is significantly more important than having a degree that is advanced in the study.
And finally, make sure that the school you want to go to can help you get to where you want to go. An MBA is an example of a degree that requires connections and networking for a successful future outlook.
If your choice is a second-tier school, will it provide you with the connections needed to expand in your career?
How Much Can You Earn After Graduation?
Before you pay for graduate school, especially if it involves large loans, be sure that you will be able to earn enough money after graduating to make the debt worth it.
You need to make concrete considerations upon these four aspects.
First, the starting salary for graduates of the program. This information can be found on the university website or a variety of other websites designed specifically for this.
Second, how much do individuals earn in the field? Go through salary-websites, such as Salary List, Payscale, Glassdoor to learn more.
Third, are graduates able to find work? Research statistics for employment from the program. Will you have access to alumni networking or career service?
Fourth, does the program create an oversupply of graduates with the same abilities or does the field have a shortage of hires? Look for job projections on the Bureau of Labor Statistics.
Forecast the Financial Impact
The next thing to do is to assess the financial impact of a graduate degree against the cost of acquiring it.
You can start by calculating the cost of living, books, tuition, on, and fees for the programs you are considering. Apply for financial aid, grants, and fellowships.
Look for work as research assistance, teaching assistance, hall advisor to help with expense reduction. Consider if you can work while in school. Will the employer pay for some costs of the degree via a benefits system?
Furthermore, not every student with a scholarship will attend school. A few weeks after decisions are made, you need to call the graduate program if they have funding, even if you've been given scholarships.
If you were accepted into other programs, don't fear to namedrop to show them that you mean business and that you are a candidate worth considering. Asking for money is awkward, but your school might have decided that they want you already.
The worst that can happen is they say no, and the best thing that can happen is that you get money from that awkward conversation.
To expand, imagine you are making $40000 each year. You love your job, but there is no promotion waiting for you. The two-year graduate school will cost you about $60000.
After graduation, you predict that you will make $48000. In an upper position, people with the same degree make $80000.
In the first five years after graduating, you would have earned $40000 more than you would have without a graduate education. And that's if you stay at the entry-level salary without promotions.
You will also have more opportunities available to you, especially long-term earning possibilities. Is it worth for you to spend several years in schools and then work for the next five to break even? Well, that's something you have to decide.
Let's get into financing and actually paying for graduate school.
Start With Money You Don't Pay Back
If you have savings, you can start to pay for graduate school with them. You want to make sure that you can pay your monthly bills as well as be able to cover unplanned expenses.
Create a budget that elaborates on your monthly expenses, you can also speak with an advisor if you need help.
Many schools offer grants, scholarships, fellowships, assistantships for graduate students. Grants are on a need-based basis, whereas, scholarships are on a merit-based basis.
Graduate assistantships and fellowships are merit-based, so if you graduated with a great GPA, you can qualify. Assistantships can be teaching or research-based. Both roles include tuition remission, which means schools pay for your attendance.
They will also cover living to help pay rent and food. In exchange, you need to work 20 hours for professors. You might also have to work as a resident assistant. This role usually provides free living quarters and stipends. In return, you work part-time in the residence hall.
Graduate fellowships are similar, but they don't require you to work a specific number of hours. It might have tuition remission and stipend as well.
Schools provide various programs for you to apply. You might have to fill our separate applications for each, and in many cases, you will need an essay to apply. Check the school website to learn more about this.
Other Scholarships/Fellowships
Depending on where you are, you might be eligible for grants, scholarships, and fellowships that are not part of your school. For instance, the Woodrow Wilson National Fellowship Foundation, or the National Science Foundation offers fellowships to students.
These are awarded to the best students in the related field of study, and they provide them with a certain amount of money to cover expenses and tuition.
Professional associations related to your field also may offer grants and scholarships to graduate students or have the resources to help you find them. For example, the American Economic Association offers information on funding for professionals and students. You can search for more graduate school scholarships for free using our Scholarship Search tool.
You can ask your department head about what types of financing have helped their graduate students in the past.
Federal Student Loans
After you've researched the above, you can check out federal financing options for your graduate school. This can be done via the free application for Federal Student Aid.
You might be eligible for Federal Direct Unsubsidized Loans, which have a fixed interest rate. You are responsible for paying all of the interest on these loans.
You can also apply for a Federal Direct Graduate PLUS Loan. This loan is credit-based and also has a fixed interest rate but it is higher than the prior loan type.
You can try to get state assistance. When you fill your FAFSA form, you will get to learn about whether or not this type of aid is available in your area. You can also check the official state website for local opportunities.
Private Graduate Loans
The next thing to check out is a private student loan. These are available via credit unions, banks, and private lenders. These loans are almost always credit-based, so the better your score, the more likely you are to get approved.
Many private graduate loans come with variable or fixed interest rates. As with federal loans, you will have to pay the money back, including interest. Private loans have several options for repayment which makes them a bit more flexible.
For instance, the Lendwise postgraduate student loans allow you to defer payments until you leave school. You can save a lot of money on the total cost to loan by selecting an appropriate repayment option.
School Is Waiting for You
Now that you know how you can fund your graduate school experience, it's time for you to get out there and start exploring. Without research, making connections, and discussing opportunities, you are going to miss out on all of the potential avenues that might make your experience more enjoyable.
If you'd like to learn more about similar topics, feel free to check out our other financial/educational articles on the sidebar.