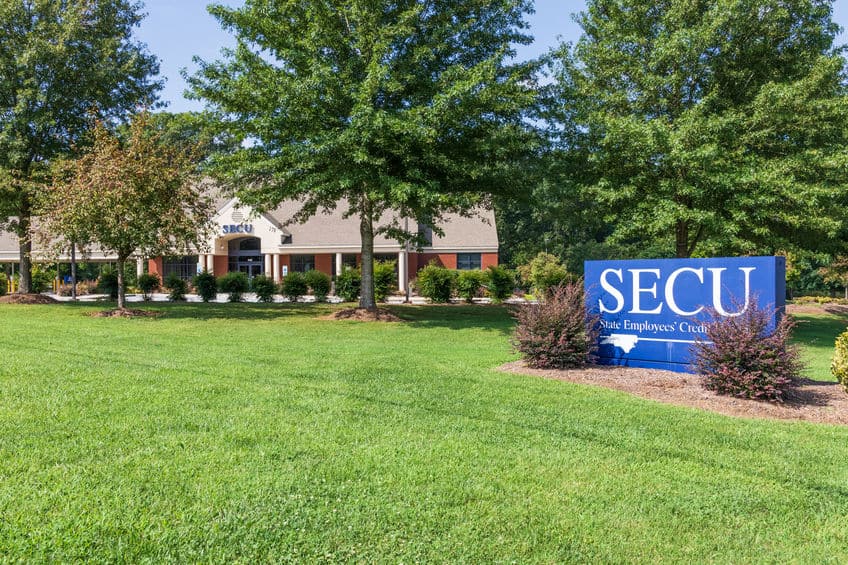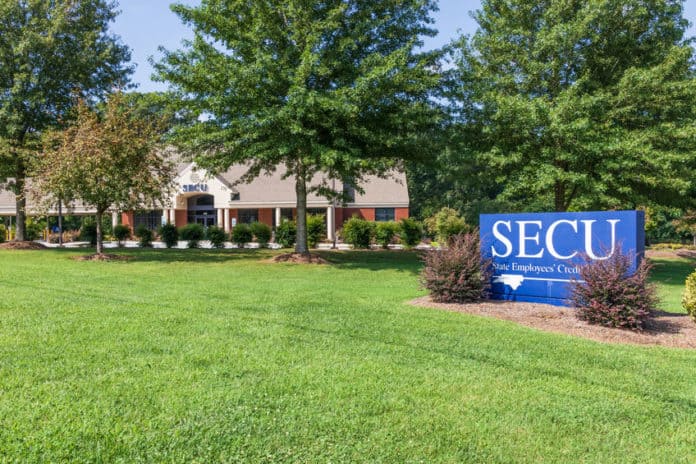 Are you considering joining a credit union but aren't sure about what they do and how they differ from banks? If yes, then you are in the right place.
In the past, credit unions were mostly restricted to providing support to specific groups and under-served communities. But new provisions in recent years have permitted these financial institutions to broaden their field of membership.
Credit unions give loans, accept deposits, and offer other financial products and services like banks. Furthermore, it's easier to join one today than it was in the past.
What is a credit union?
Credit unions are not for profit organizations that offer some financial services and products, similar to banks. Credit unions operate on the principles of people helping people. That is, their sole aim is to help their members, in times of financial needs.
Credit unions also offer lower interest rates that even most big banks can't match. But before you enjoy these benefits, you must become a member. Once you become a member, you will not only enjoy low interest rates on loans and dividends but also automatically have a say on the activities of the organization.
How do credit unions work?
As earlier explained, credit unions are a type of membership-based organization, set-up to help their members. So you have to become a member to gain full access to their services and benefits.
Unlike commercial banks, when you join a credit union, you automatically become a partial owner of that organization. And as a member, you have voting rights and can enjoy the numerous benefits due to every member.
All members have equal rights, irrespective of the amount of savings or deposit one has. Members also get to receive their share of the profit (dividend) generated from the organization annually.
Furthermore, like banks, credit unions have a federal agency regulating their activities. It's called the National Credit Union Administration (NCUA). The NCUA is an independent body that was set-up in 1970 by the United States Congress. It's the agency that provides insurance cover for every deposit made by members of all federally insured credit union, across the country.
The United States Congress also created the Share Insurance Fund in 1970, an agency also managed by the NCUA. Furthermore, if you are a member of any federally insured credit union, keep in mind that your deposits are secured, thanks to the NCUA and Share Insurance Fund.
You can pay a visit to the NMLS consumer access, a free website designed to help people verify the authenticity of any financial service provider of interest and look up other professionals before making any commitment.
What does a credit union do?
Credit unions encourage their members to save money. They also provide loans to members in need at a competitive rate.
They also offer several financial products besides loans. Some of these products/services include:
Debt advice
Budgeting
ATM access
Checking Accounts (Interest and Non-Interest Bearing)
Savings Accounts/ Share Accounts
Certificates of Deposit (CDs) / Share Term Certificates
Money Market Savings Accounts
Coverdell Education Savings Accounts (CESA)
IRAs (Individual Retirement Account)
Mortgages
Home Refinance
Home Equity Loans
Unsecured and secured personal loans
Business Loans – Commercial Lending
Auto loans and Auto Refinance
RV, Motorcycle and Boat Loans
Insurance for things like cars, and houses
However, the financial services credit unions offer are similar to commercial banks. They only use different terminologies to describe them. For instance, checking accounts are called share draft accounts. Others include savings account (share accounts), and certificate of deposit (share term certificates). Credit unions also support mobile banking, a service that is peculiar to online banks.
Again, the share account is for your dividends as a member of the organization. While share draft or checking account is your liquid account. These are the accounts you can use for your everyday spending and payments.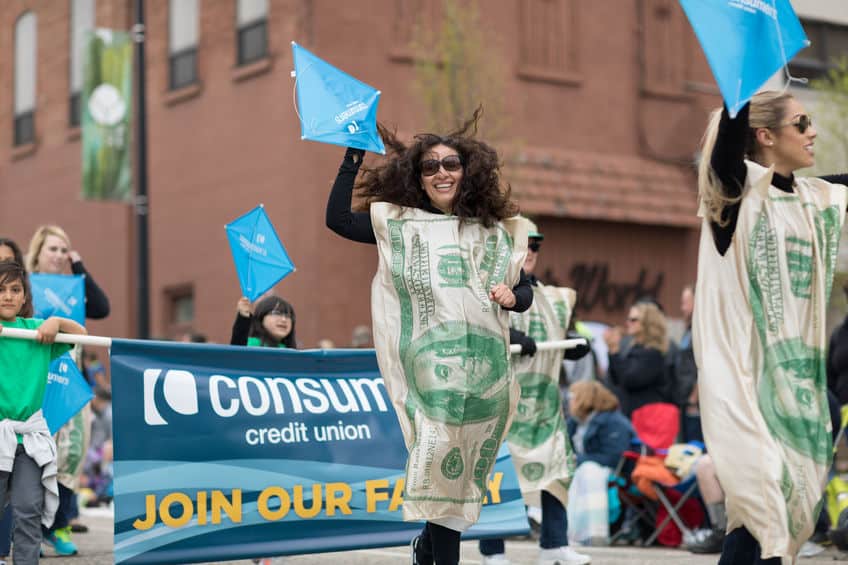 Can anyone join a credit union?
Anyone can join a credit union, as long as you fall within the field of membership of the association. The field of membership refers to a common bond the members of the credit union have, which is usually among the institution's official charter.
What's the field of membership? It refers to a credit union's legal definition of individuals who are eligible to become members of the financial institution. Furthermore, the common bond shared among the members of a credit union could be family, religious organization, employer, belonging to a group, or geographical location.
So, you can join any credit union of interest, provided you meet the membership requirements of the organization. You can also visit the website of the financial institution of interest to know more about the steps required to become a member. There are great benefits you can get by joining a credit union, which you can't get from banks, even the well-established banks.
How can an individual become a member of a credit union? Once you find a credit union you can join, your next step would be to open an account, which you can either process online or go in person to the credit union's office.
You also need to deposit money into your new account, which ranges from $5 – $25, and payment can be made via electronic transfer, in cash, debit card, or check.
What is the difference between a credit union and a bank?
The difference that exists between credit unions and banks can sometimes be confusing to even the most financially vast individual. But these are the factors that make credit unions unique.
The following are some of the differences between credit unions and banks:
Credit Unions
Banks
1.
Credit unions are not for profit financial institutions, which encourages members to save more.
Banks are for-profit financial institutions.
2.
Credit unions usually can offer better customer service because of their sizes. Employees are familiar with members of the union and can meet their individual needs more efficiently.
Customer service can be commendable but are usually unable to match that of credit unions.
3.
They are exempted from payment of most of the state and federal taxes, which translates into more benefits for members. The money saved from these taxes empowers credit unions to offer lower interest rates on loans, credit cards, and mortgages.
Banks are not exempted from federal and state taxes; thus, the interest rate on loans tend to be higher.
4.
As a member, you can get a checking account for free at a credit union.
Banks are for-profit organizations and need to generate more revenue. So, they request a fee for such accounts.
5.
Offer higher interest rates on share accounts (savings account), including lower penalties for overdraft and late payments.
Have lower interest rates and fees are higher. Penalties for late payments are usually higher.
6.
Members are partial owners and have a say on the dealings of the union.
Customers are not members but mere customers and have no say on matters regarding the operation of the bank.
7.
There are criteria listed for individuals to become a member, and interested persons must fall within the field of membership to become a member. Anyone can become a member, provided they have a valid means of identification and have reached the legal age to own a bank account.
8.
You get to pay lower fees when you make use of international ATMs.
Having a bank account makes international trips a lot easier because banks have more ATMs abroad, and you won't have to pay a penny to use your bank's ATM.
9.
Credit unions may not be too concerned about opening more branches, as they are not for profit institutions.
Banks are always seeking ways to boost revenue generation, and spreading their tentacles to other areas is one way to achieve that.
10.
Limited in the number of financial services offered
Banks offers a vast array of financial services.
11.
Deposit insurance provided by the NCUA.
Deposit insurance provided by the FDIC.
Another thing that sets credit unions apart is not just their competitive interest rates on loans, most credit unions still offer loans to members in need, regardless if they have bad credit scores.
Pros for becoming a member
Becoming a member of a credit union membership will not only enable you to get lower rates on loans and mortgages, but you typically will also receive a higher APY on your deposits, compared to traditional banks.
When you join a credit union, you are not just another customer but a partial owner. You will also share in the dividends, have voting rights, and receive a high level of customer service.
Credit unions are usually smaller than banks, and because of that, they tend to place a lot of focus around customer service.
All members have a say on the decisions made that concern the credit union.
Cons for becoming a member
Unfortunately, not all credit unions out there are federally insured. So if the Credit Union you select isn't insured, you might lose your deposit and savings if the organization fails.
Even though there are some large credit unions, most do not operate multiple branches or ATM locations.
The variety of products and services are usually fewer than most banks.
Credit unions aren't typically as technologically advanced as traditional banks, due to the smaller budgets that they work with.
Interesting Facts & Statistics
The first-ever modern cooperative (credit union) business was established in the year 1844 in Rochdale, England. It was named the "Rochdale Society of Equitable Pioneers" and created by 28 artisans.
The Navy Federal Credit Union is the largest in the world, with over 9 million members and operates in over 300 locations worldwide. The Navy Federal was established in 1933.
In 2019, precisely the first quarter, there were 5,335 federally insured credit unions, with 117.3 million members in the United States of America.
Credit unions, particularly those that are federally insured, are safe to join. They are even as safe as FDIC-insured accounts in traditional banks.
Liquidation and Conservatorship are two means by which the NCUA resolves operational problems faced by credit unions. Liquidation means the organization has been closed, but the agency can get another buyer so that members can continue enjoying the benefits of the credit union. When a credit union is placed into Conservatorship, it means the NCUA has taken total control of the organization, but the activities of members will continue as usual.
The Bottom Line
Although both the credit union and bank offer similar financial products, they are not the same. With a credit union, members can receive a more personalized service. Plus, as a member, you have a say on issues that concerns the organization.
Credit unions are also not for profit organizations and can offer members competitive interest rates on loans, including quicker and easier access to loans. But keep in mind that credit unions don't offer as many financial products as traditional banks.