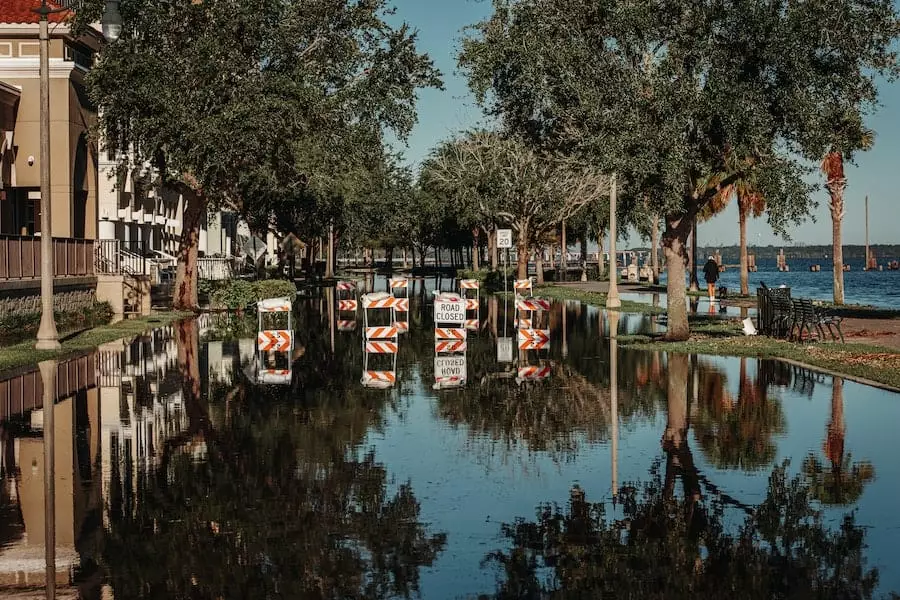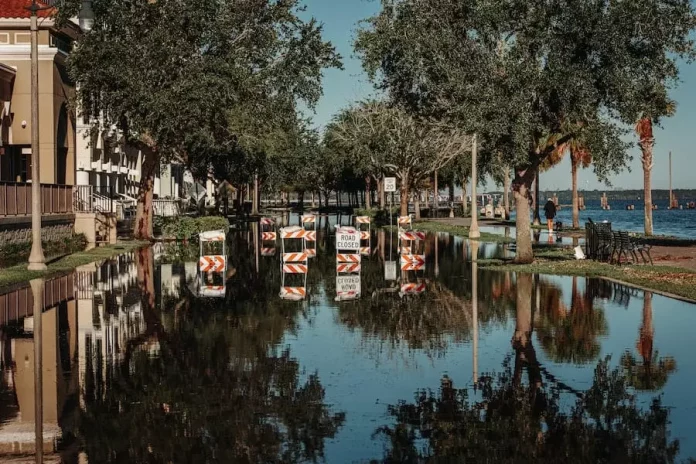 Your home is one of your most significant investments. A natural disaster can reduce your investment to nothing in a matter of minutes. If a natural catastrophe occurs, the damage you face could be calamitous.
The aftermath of hurricanes, wind storms, hail, and tornadoes can be ruinous. However, homeowners insurance can protect your finances when you can't protect your property from a storm. 1-800-Injured's network of hurricane lawyers can help you understand, access, and overcome the significant amount of hurricane damage you've faced. 
Hurricane Damage Claims
In 2021, Hurricane Ida caused an estimated $75 billion in property damage across the U.S. As hurricanes seem to be more prevalent and powerful each year, property owners in at-risk locations need to be prepared.
The process of filing for the correct property insurance claim can be intense. This process often requires victims to notify their insurance company, meet with adjusters, assess the damages, estimate their costs, and many more steps. Any errors in the process could result in a lowball offer, long delays, or no compensation awarded for your losses. 
The aftermath of a hurricane can be difficult for anyone to experience. However, if your home is damaged by a natural disaster, initiating the correct steps to file an insurance claim can help ease some of your worries as your family begins the recovery process.
Tips To Get A Full Payout On Hurricane Damage Claims
The challenges you face in the aftermath of a hurricane can be multiplied when you make errors in the claims process. Follow these steps to help make your claims filing process smoother:
Contact Your Insurer as Soon as Possible
Hurricanes often leave behind millions of dollars in wreckage. Fallen branches, exposed wires, and wet surfaces can make repair jobs hazardous and endanger your safety. Contacting your insurers soon as possible can help you come up with a repair plan that complies with your insurance policy and safely gets your home back to working order. 
Insurers can help you get reimbursed for your electronic, furniture, appliance, or other property losses. Staying in communication with your insurer can also help ensure they have all the information necessary to expedite your claims process.
Document Your Losses
Documenting all your property damages can also help with your claim process.  The more details you can provide, the better your agent or attorney can assist you. Visual evidence can go a long way toward completing your claim and getting an accurate reimbursement.
Hurricane damage specialists recommend photographing each damaged item. Keeping an itemized list of your damages, their value, the approximate date of purchase, and the type of damage sustained can assist in recovering all that you've lost.
If you can't live in your house for a while due to damages, your insurer may pay for your living expenses including a hotel room and meals, up to a daily limit. Some insurers even offer you some of the money upfront before your full claim is settled to help you cover your expenses. 
Know Your Policy
Any repairs you make to your home after a hurricane can affect the outcome of your homeowner's or storm insurance claim. Before starting any repairs, talk with your insurer or a legal specialist about the details of your policy. You might be able to make temporary fixes, like putting a tarp over the roof. Checking with your insurer first can confirm if it will affect your claim. 
Your insurer or hurricane damage law specialist can help you determine what damages can be patched up according to the terms outlined in your policy and what major repairs should wait until later in the claims process. Your policy generally outlines the benefits provided that will help make the recovery easier for your family.
Keep Detailed Repair Records
After you get the go-ahead from your insurer to repair your home, keep detailed records of each repair. A tabbed binder with an itemized list of every expense, including receipts, canceled checks, a description of every repair made, and steps taken to mitigate the damage, with living expenses can help speed up your claim's process.
Meet Face-to-Face With the Adjuster
Getting an in-person appointment with your insurance adjuster can be difficult after a major disaster. Some people have to wait for several weeks to secure an appointment after a natural disaster.
There are significant advantages to walking through your house together with the adjuster so that you can help explain all of your damages. It can also help to have your contractor at the meeting so everyone can see the damages from the same perspective.
Hurricane Damage Assistance
If you're having trouble getting your claim paid, review your insurer's procedure for contesting a claim settlement. Your state's insurance department may also be of assistance. Every state insurance department has a free service to help you through the claims process and to make sure you're getting everything you're entitled to under your policy.
If you're still encountering problems getting your claim paid after going through the claim process with your insurer and state insurance department, then it could help to contact a public adjuster for a second opinion. A licensed and accredited public adjuster at the National Association of Public Insurance Adjusters can help you understand your options.
It's imperative to explore all your options when pursuing a damage claim. If some of the damages aren't covered by insurance and you live in a federal disaster area, you could qualify for a Federal Emergency Management Agency grant, a Small Business Administration disaster loan, or tax breaks for uninsured casualty losses.
Hurricane damage legal professionals can help you understand the options available to you. If your claim has been unjustly denied or you've been offered a settlement much lower than you've estimated, then you may benefit from speaking with a hurricane claim law professional right away.