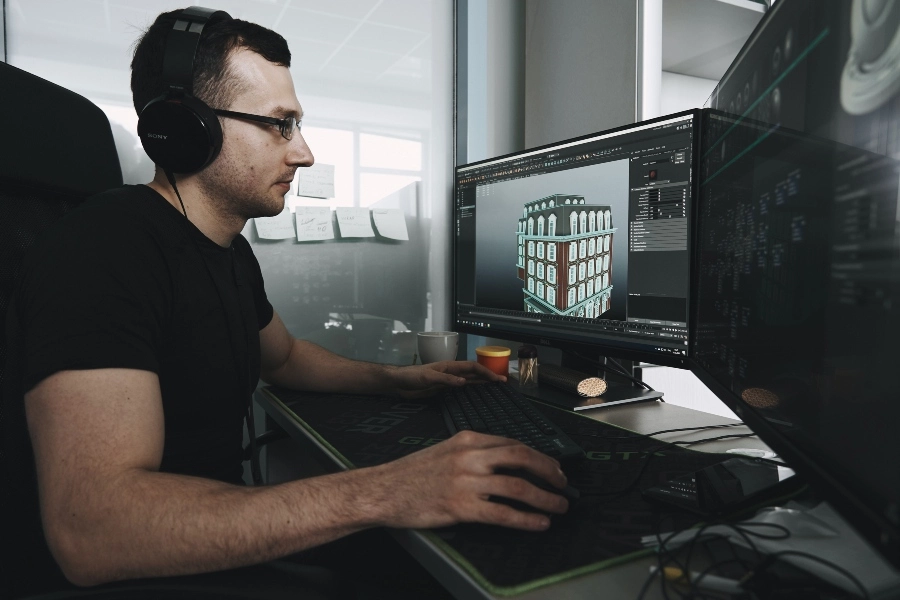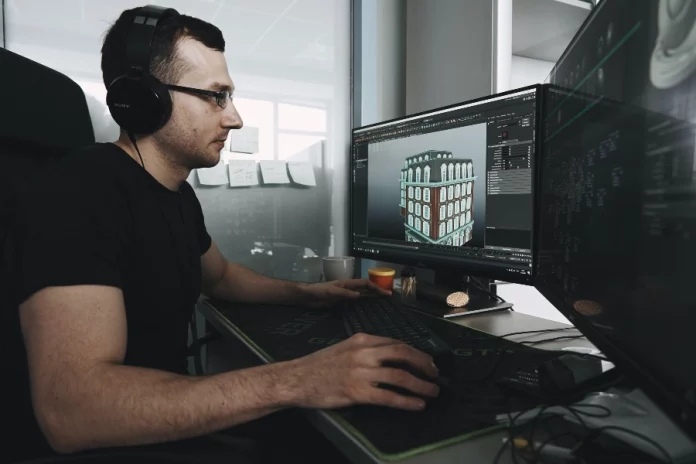 Information technology is developing at an accelerating rate. For large businesses, understanding new technology and how it connects to business strategy requires a framework.
Businesses need a strategy that determines what technologies to invest in and how to employ them, whether cloud computing, machine learning or automated analytics. Enterprise architecture describes how organizations intend to use technology to achieve their intended business goals.
Yet, the design must have paths for flexibility and guidance. Communication, analysis, and feedback must be continual if you want to adapt to the inner workings of the bigger company picture.
Enterprise Architecture: What Is It?
Enterprise architecture (EA) is a field that helps businesses adapt proactively and comprehensively to disruptive forces by examining changes to their corporate strategy. Businesses may use Enterprise Architecture to ensure that their personnel, machinery, and technology investments align with their objectives, plans, and workflows.
Enterprise architecture uses the concepts and techniques of architecture to assist organizations in changing their business, information, processes, or technology in order to implement their strategy. These methods use a variety of corporate elements to identify, motivate, and execute these changes.
The enterprise architects may recommend various strategies to achieve these goals, including implementing application modernization services. The task of examining the corporate hierarchy and operational procedures falls to enterprise architects. They must draw conclusions from the information they have obtained in order to satisfy the goals of enterprise architecture, which include continuity, effectiveness, and efficiency of intricate business activities.
Learning About Enterprise Architecture As A Service
EAaaS is built on the notion of entrusting a centralized group of Enterprise architects with a specific set of domain-specific business activities and responsibilities, much like other "as-a-service" models. The centralized group is referred to as managing all planning, analysis, and architectural management in EAaaS. So, how precisely does EAaaS close the cost gap?
Domains don't need round-the-clock support for their architectural systems. An EA specialist may thus not always be useful and may be able to work on other projects, particularly for SMEs. EAaaS has the most influence in this area. Just the consulting necessary for any EA consulting or service must be paid for in EAaaS. Domains provide the same value at reduced prices as a consequence.
The Significance Of Enterprise Architecture
Enterprise architecture will assist various divisions in a company in comprehending the larger business model and articulating difficulties and potential hazards. In order to integrate and coordinate departmental operations inside a corporation, enterprise architecture is thus essential. Individuals should be able to discover gaps in their businesses by being able to access and comprehend business capabilities, which will then allow them to make better-educated choices.
What Advantages Does Enterprise Architecture Offer?
Project Administration
EA will help organizations prioritize tasks for project portfolio management. Using data modeling also promotes quick investment decision-making. EA improves stakeholder participation and communication on each specific project. Deliverables are more precisely defined, uniform across teams, and in line with the overarching business goal.
Accessibility
Accessibility is not in any way compromised while using an EAaaS. EAaaS components provide user-friendly interfaces that are simple to use, including both automated and human ones.
Enterprise Transformation
All business departments must collaborate and be in alignment in order to provide a fantastic end-to-end experience. An exceptional end-to-end client experience cannot be produced by one single business department. Enterprise architecture actively participates in the extensive business transformation and shared data endeavor by balancing various business operations into an ideal matrix or tensor.
Conclusion
The Enterprise Architecture service delivery model is applicable to both internal and external Enterprise Architecture providers. Hence, offering Enterprise Architecture services is a suitable approach to provide the offer, regardless of whether the firm providing the assistance is within or outside the organization.
By educating readers on the need to elevate their expectations and demands from EA activities, this blog will be helpful to individuals who want to utilize Enterprise Architecture to better their company.