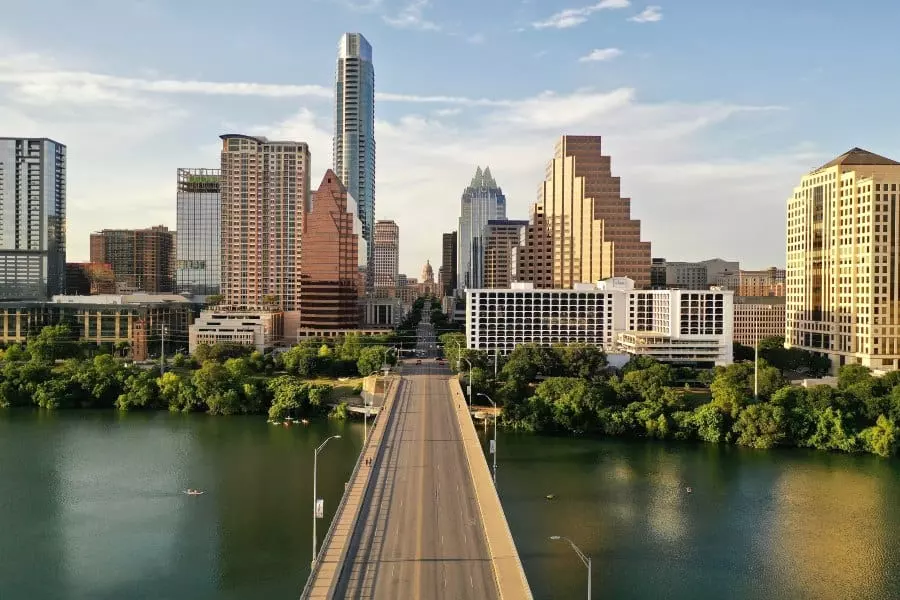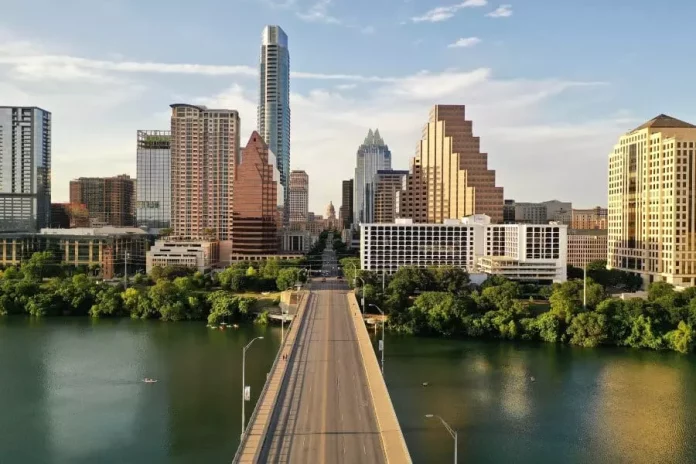 With rising mortgage rates and skyrocketing housing prices, a few studies have established that Austin now leads in median housing prices in the Texas region. Indeed, median home prices soared by more than 30% from 2020 to 2021 in the Austin Metro as demand continued to surpass supply.
Another study by realtor.com found that the average home prices in Austin have risen by more than $200,000 over the last four years.
So what are the reasons behind this spike in home prices and is it still recommended to buy a home in Austin and other cities in Texas? This quick article answers this and more. Let's dive straight in!
Population Growth
Austin lies in a uniquely situated location with a booming population that is expected to continue growing for at least the next 10 or so years. The city has been recording a high population influx over the past decade, making it one of the fastest-growing major metropolitan areas in the United States since 2010.
A report by KVUE TV stated that the various tech opportunities in the region have attracted many people from Silicon Valley. Moreover, Austin also boasts lower taxes, lower cost of living and fewer business regulations to make it a darling for high-end tech companies.
With this booming population, it is a little wonder that housing affordability remains a major issue, both in homeownership and renting.
Favorable Job Market
The high cost of Austin's homes is also contributed to by the city's favorable job market. Despite the Covid-19 pandemic that affected many job markets in cities and regions across the globe, Austin retained its ranking among the top-performing job markets.
In particular, the city's booming tech industry, laid-back atmosphere, and favorable tax policies have attracted "coastal émigrés" who are the majority of its residents. Also, the cost of living is a lot more favorable here compared to most other top cities in the U.S.
Austin's vibrancy
Austin has earned a great reputation as a city to visit and live in. Talk of the lively legendary music scenes, the city's stability and attractions, and massive conferences and festivals that are slowly bouncing back since the fading of the pandemic.
The vibrancy of Austin comes with growth and sign of optimism that attracts people across the world, including business people and travelers. Generally, these attributes make the region a place not only to invest but make a home too.
Prohibition Of High-Rise And High-Density Construction
The extreme home prices in Austin are not only limited to the city's rapid growth in the technological sector. The soaring prices in residential homes and houses have also been brought about by prohibition of high-rise and high-density construction in many of the city's regions, including preservation areas.
With the high cost that comes with owning a home in Texas, renting is quickly proving to be the better option as we will find out below:
Why Renting A Home Is Better Than Buying In Austin
Affordability
According to a report by real estate database company ATTOM, renting a home in Austin is more affordable than buying one. You don't need to incur many costs such as mortgage insurance, down payment, appraisal, and closing costs, among other fees.
Today, a median-priced home in Austin, Texas may cost you up to about $38,700. Now compare that to renting where you will only need to pay a security deposit and monthly rent.
Mobility
If you're moving to Texas temporarily, then renting a home or one of the many furnished apartments in Austin would be a suitable choice. This way, you don't have to deal with the stress of buying a home and selling it later; which as we've seen could lead you into making possible losses.
But the biggest benefit of renting a home is that you have the freedom of relocating at will and with minimal hassles.
Maintenance and repair costs
As a homeowner, approximately 1-4% of your home buying price will go into repairs annually. This is no exception if you decide to purchase a home in Austin; you will be required to deal with monthly or yearly maintenance and repair costs.
On the other hand, by renting, you leave all the maintenance-related costs and matters to the landlord. A win for your bank account in the end!
Possible financial losses
While homeownership is usually associated with building equity over the years, profit is not always guaranteed. Based on the market situation or unpredictable financial conditions like recession, your home value may fall drastically, which means losses. While the real estate market in Austin is on the rise, what the future holds for homeowners remains largely unclear.
So are you inclined on buying or renting a home in Austin in 2022? Let us know in the comments below.