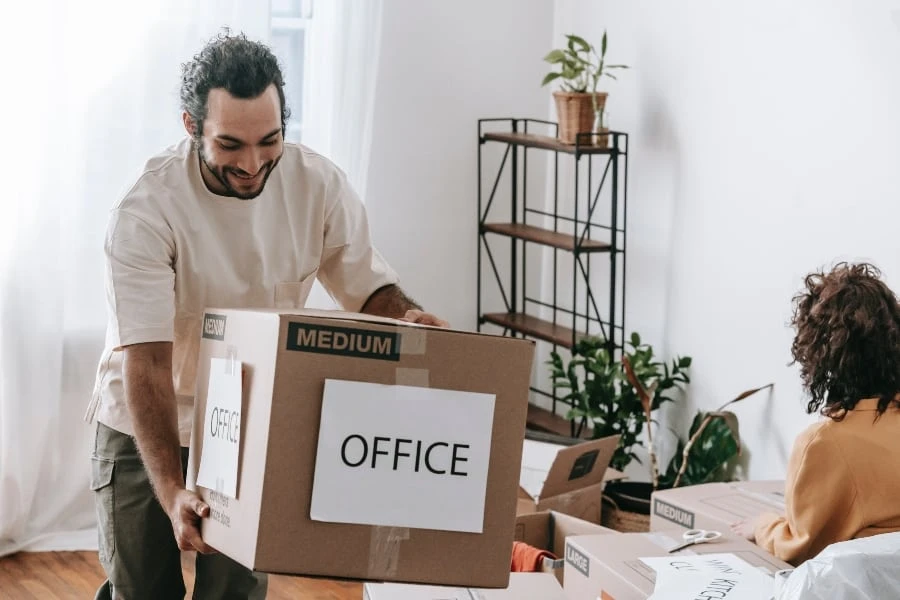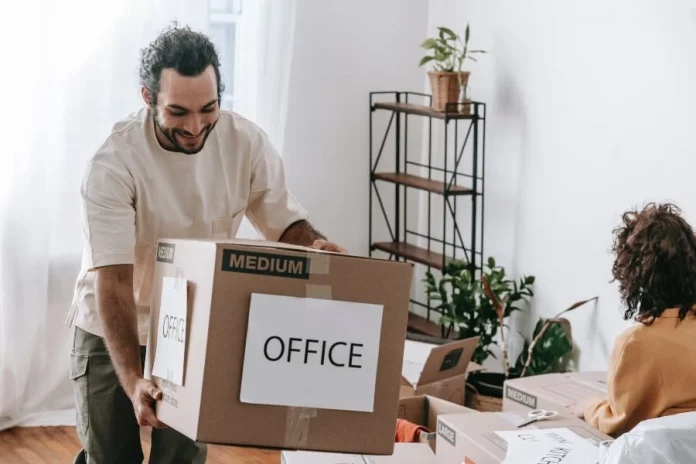 Relocating a business can feel daunting — there's so much to consider that it can be hard to know where to start. But don't worry, help is here! In this guide, we'll walk you through all the key points of relocating your business with ease. From planning and setting a budget to finding trusted commercial moving services, you'll gain insight into the best practices for successful corporate relocation. Read on and make sure your move goes off without a hitch!
9 Office Moving Tips
1. Plan ahead of time
Planning is one of the best office moving tips worth considering. By taking all necessary steps into account, you can ensure that the process runs smoothly. Start by creating a timeline for all tasks leading up to the relocation. Gather information from any involved parties, such as movers or IT specialists, so that every essential detail is accounted for before the move takes place. Have someone in charge of the project who will coordinate it to completion while taking care of any unforeseen circumstances that could arise.
2. Set a budget
When planning an office move, it is essential to set a budget. This is one of the key business moving tips that will allow you to ensure that you remain within financial limits. Before beginning the process of relocating, review your current financial situation to determine how much you can realistically afford for the venture. Consider the various costs involved such as movers' fees, rental trucks, and packing supplies. Lay out realistic expectations with clear budget restrictions and stick to them to prevent any surprise costs along the way.
3. Find a moving company
Taking the time to find a good office moving company is essential when you're relocating your business. A reputable moving firm can help you get settled quickly and efficiently with minimal disruption to your operations. They should be able to provide services that are tailored to your needs such as secure transport of computers and other sensitive equipment, assistance with packing materials and supplies, and labor assistance for lifting heavy pieces of furniture or other items. Besides, they should have an established customer service team that can answer all of your questions during the transition.
4. Compare moving quotes
By taking the time to evaluate a variety of options from different movers, you can make an intelligent choice that fits your budget and still provides reliable service. Plus, some companies may offer special deals and discounts if you purchase multiple services at once, so you're likely to find even better deals as you scour your options. Comparing moving quotes will save you time, money, and hassle in the long run.
5. Communicate with your employees
Clear communication with your employees is one of the most vital steps you can take during corporate relocation. When all stakeholders are kept in the loop and understand their roles, it minimizes confusion and keeps a project on track. Effective communication tools such as HR portals, regular staff meetings, and internal memos can be helpful ways to ensure that everyone is informed and working towards a smooth move. It's important to remember that clear communication establishes an atmosphere of trust and respect for everyone involved.
6. Assign an in-office moving team
Developing a team to help with the business relocation is one of the best ways to ensure a smooth transition. By assigning an in-office moving team, you can rest assured that all of the necessary tasks are completed in a timely and organized fashion. The team should include key members from each department and should be overseen by a professional from the company's HR or operations teams. Relying on experienced in-house staff for this important change will ensure that everyone is informed about when and how materials need to be packed and that every item is handled with care.
7. Make sure your information is secure
When relocating your business, the possibility for information to be compromised is much higher. To protect your confidential details and customer data, make sure your security protocols are stringent and up-to-date. Some tasks to add to the checklist for office move include properly encrypting media devices, handling sensitive documents securely, and monitoring online activity carefully. Taking the time to do this will ensure the integrity of your company's data is maintained even when going through a transition period.
8. Update your address everywhere
Updating your address for business purposes is another important tip to remember when making a move. It is essential to inform any relevant contacts that you may have for your business operations to continue running smoothly. Whether it's paperwork, clients, vendors, or anyone else who is involved in your day-to-day activities, keeping them up-to-date about your changes should be an essential step in your moving a business checklist. Besides, some businesses may require official proof of your new address through documents such as bills or government records. Taking these steps shows that you are responsible and organized enough to keep things running as seamlessly as possible during the transition.
9. Have every employee pack their desk
Last but not least, having each employee pack their desk is an invaluable moving tip. This helps everyone stay organized throughout the process and ensures that no items will become lost. It likewise provides every team member with a sense of ownership: they can take personal responsibility for packing their belongings securely, providing an extra layer of protection against any potential damage while in transit.
Final Thoughts
To sum up, if you are undergoing a corporate relocation, these nine business moving tips should help ensure things go off without a hitch. Make sure to plan ahead of time and leave plenty of room for the unexpected. In the end, the most important thing is to see to it that all your employees feel comfortable in their new space. A smooth transition will yield much better results than one wrought with confusion and mishaps. Keep your employees informed, provide them with guidance when needed, and help bring order out of chaos: you'll reap the rewards in no time.