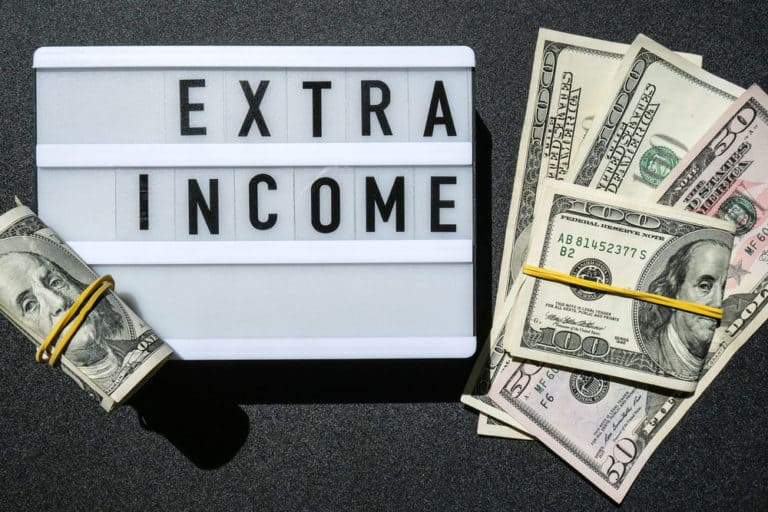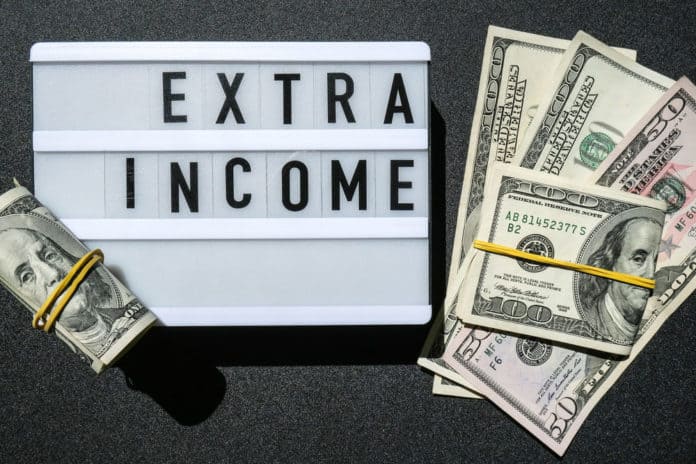 Everyone needs money. Without money, it's a LOT harder to get by. But what if you don't have a job? What are some ways to make a few bucks without the associated problems of looking for a job? Here are some ways:
1. Recycle
True, recycling isn't glamorous, but you can make some free money if you can separate metals. How? Go around your neighborhood collecting:
Aluminum cans and bag them up. Smashing them helps keep the space they take down.
Old washing machines/ dryers
Broken saws, drills, etc.
Anything with an engine/ motor.
When you get these items, take them apart for their parts. Strip the wire, remove plastic components, and eliminate the circuitry that tells the machine what to do. By doing so, you'll be able to get the metal's actual value.
2. Garage Sales
Like the idea above, you may wish to go around your neighborhood to collect things you can sell. After all, if one person threw it out and you picked it up, it's free money once sold! You wouldn't believe how many people throw out old furniture that needs just a bit of repair and it's perfectly usable again. Maybe "distress" the piece and throw on a coat of polyurethane or paint, and it looks completely different. Other categories of things to sell:
Clothing that no longer fits you
Books you've not read or used in ages
Knickknacks that you have no use for
Furniture that's in the way
3 Sell Your Plasma
Selling your blood plasma is another way to get some quick free money. Find a place that you can sell it to, fill out the forms, and wait for a spot to open up. They'll take your plasma and replace the fluids lost. You'll be helping others get life-saving treatments and get paid for their time.
Note: people with specific conditions such as diabetes are ineligible to donate plasma.
4 House or pet sit
Many people are nervous about leaving their place empty while on vacation. They're afraid someone will break in and steal their stuff if no one is home for a week or more. Mail can build up, and even with automatic lights, it's evident that no one's home. But with a house sitter popping in at random times, thieves may think twice about hitting the home.
Similarly, people may not care so much about their homes per se but don't want to travel with their pets or put them in "doggy daycare" while at work or to a pet boarding place when they're on vacation. Why? A variety of reasons, among which are:
They might not want to spend that type of money.
Their pet misbehaves
It won't get personalized attention
Is nervous at such places
5. Blog or become a YouTube Personality
Both blogging and YouTube are ways of getting extra money. Unfortunately, while setting up a blog or a YouTube channel may be easy, monetizing it's not always easy. There are several things that you need to keep in mind when doing so:
At first, your content may not show up in search engine searches.
It may take a year or longer to get an audience who knows and trusts your work
If you work with a company that automatically posts ads and shares the "click-through" revenue, you often have no say about which ads run or where they are placed.
Obtaining sponsorships or partnerships from companies – whether from the standpoint of YouTube or for your blog is time-consuming. Companies often want you to fill out an application and look over your work before allowing you to represent them.
6. Rent out your stuff
You can get free money by renting out things you already own that you're not currently using. The types of things you can rent out are:
Space in your home/ apartment.

Airbnb if you don't mind another person living with you.
Neighbor.com allows you to rent out the location – a basement, a room, a parking space, your garage.

Your car, truck, or sports utility vehicle.
Rent clothes. "Tulerie" is an app that lets women rent out their clothes to others in the same city. There's nothing that offers this service for men, however.
Rent out electronics or musical instruments

Facebook Marketplace
Craigslist
KitSplit is a site dedicated explicitly to camera enthusiasts with cameras to rent.
7. Get free money from Cash App
Yes, you can get free money from Cash App. All you have to do is sign up for a "Yotta" account and connect it to your Cash App as a payment source. Yotta is an FDIC-insured credit card that rewards consumers for using its service. Purchasing with Yotta earns users "points" that increase the odds of getting instant cash back. Odds are 1:250 for "standard" purchases and 1:100 for dine-in restaurant meals. Refer your friends, and they'll reward you with a premium card.