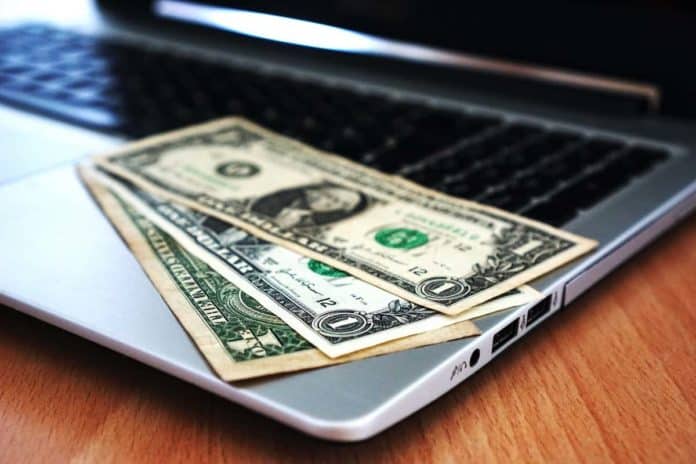 In 2021 it's estimated that a cyber attack will occur every 11 seconds. And that's projected to cost the global economy $6 trillion a year. To say that cybercrime is a serious threat to the world is an understatement. The increase in attacks and rise in the amount stolen has grown dramatically over the years, and it looks like it's only set to get worse. So right now, us, you, your business, and anyone you know who's online (which is everyone) is at risk of being a cybercrime victim. And who knows how much that could cost you?
Navigating In The World's Third-Largest Economy
After the US and China, cybercrime is the next biggest economy. Suffice to say, it's an issue that's here to stay and one that you need to be savvy with so that you don't become a victim.
In 2020 when the coronavirus pandemic struck the world, it obviously had a major physical impact. But it also did in the digital world too. Already we're moving to an online world – the common phone lines are being switched off to make way for IP solutions and a fully digital future. This has been spurred by the coronavirus outbreak as there was an increase in the number of people online. People were catching up with box sets and streaming away while on furlough, businesses encouraged remote working, and the price of Zoom shares rocketed.
Unfortunately, this was seen as an opportunity for cybercriminals. During the first lockdown, over 4,000 malicious sites related to coronavirus appeared on the internet. And during those months, what do you think was the most searched thing on the internet?
So imagine the detriment it could have to you or your business if online hackers struck you? It's a multi-trillion-dollar crime wave, so don't think you're exempt. With so much personal data stored on home and work devices, hackers only need to access your system to get hold of that important information. If they do, it could cost you thousands.
Don't Be A Victim
To ensure you don't fall foul to cybercriminals, it's important that you take some precautionary steps. The first thing is to make sure you're up to date with all the latest cybersecurity news, as then you'll be able to identify any new threats and keep on top of current trends.
Then you need to start taking some actions and implementing them into your daily routine, be it at work or home. First off is keeping people safe. The best way to do this is like above – by educating yourself about all the threats out there. This is particularly useful in business because if employees are aware of the threat they face, they know what actions to take or what not to do.
It's been shown that keeping employees up to date with trends has seen risk reduced by up to 90%. This goes for the home too. As long as you and everyone in the house are aware, the risk is dramatically reduced. By increasing awareness and implementing solid security measures, you'll be well placed to combat cybercriminals.
Next up is ensuring that everything is locked down. If you're working remotely, and even if you're not, none of the processes must leave your system exposed. That means no clicking on downloads that you're not sure of or visiting sites that could install malicious software onto your device. Workplaces can get around this by having the IT department control what software and downloads are allowed. It might seem like you have no control as an employee (or too much as an employer), but with so much important data saved, you want to protect it at all costs. It will also help to protect customer data.
You also want to make sure you've got the correct software installed. Some security software is only useful after the fact, and if malware or spyware has already taken seed, then you're too late. By investing in the right tools, such as VPNs, antivirus software, and other robust security measures, you can put up a defense against cybercriminals. It's easy to be put off at the price tags that some of this software has, but would you prefer it the other way and become a victim of hacking? For a small amount, you can protect a huge number.
It's unfortunate that in today's digital age, there's this ongoing threat of cybercriminals. But when has the human race ever allowed us to actually just enjoy something positive without the negative? At least by taking the right steps, you can transition to the digital world and minimize cybercrime effects on you or your business.