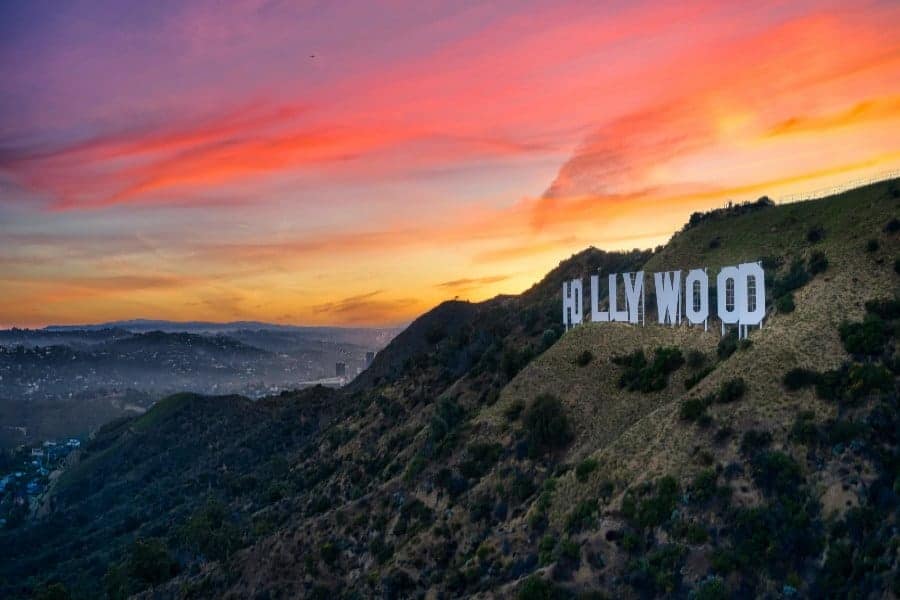 The city of angels and the city of dreams, there's just so much to do in Los Angeles! Los Angeles, or LA, as it's commonly known, is filled to the brim with things for tourists to do.
There's Hollywood, showbiz, celebrities, restaurants, shopping, amusement parks, beaches and so much more.
If you're visiting for only 3 days, you might be overwhelmed by the range of options available to you. Take a look at the list below to help you figure out how to plan your perfect trip to Los Angeles.
Day 1
Universal Studios:
Kick-off your trip with the magic and wonder of Universal Studios. You can spend a whole day at this tourist attraction. It's also an especially good choice if you're traveling with kids or teenagers.
What's even cooler is that this theme park also partly doubles as a working studio. Yep, that means that you might just get a glimpse of a big Hollywood production being made. At Universal Studios, you can go on guided tours of the studios in which some of the world's most famous movies have been made.
People of all ages love The Wizarding World of Harry Potter and the Transformers ride!
Hollywood Behind the Scenes Walking Tour:
Operating since 1999, the Hollywood Behind the Scenes Walking Tour is the exact dose of glitz and glamor your Los Angeles Holiday needs. This experience allows you to connect with Tinseltown by exploring landmarks and locations relating to all your favorite movies and Hollywood stars. On this tour, you get to stop by the Walk of Fame, the Hollywood sign, the Chinese Theater, and even a few places that are closed to the public.
Don't forget to take your camera because you're definitely going to want to pose at places where celebrities like Julia Roberts, Sandra Bullock, Miley Cyrus, Mark Wahlberg, Eddie Murphy, Lizzo, Justin Bieber, and Keanu Reeves have hung out.
Day 2
Pacific Park:
The perfect way to spend day 2 is by paying Santa Monica a visit. Perched on Santa Monica Pier, is the lovely Pacific Park. A vintage-style amusement park, this location has something for the whole family to enjoy. Classic rides, old-school arcade games and solar-powered Ferris wheel make for a morning of total fun and plenty of photographs. Don't forget to keep aside a good 2 or 3 hours to enjoy Pacific Park to its fullest.
Malibu Celebrity Homes Tour:
Ever wondered where your favorite celebrity lived and how their homes looked? Well, the Malibu Celebrity Homes Tour was made just for you!
Soak in the sun in an open-aired guided tour bus and get a glimpse of a range of celebrity homes including the houses of Leonardo Di Caprio and Adam Sandler.
This tour is also the perfect way to wind down from all the fun of Pacific Park, provided you reach in time to get a seat.
Day 3
Santa Monica Pier Aquarium
Head back to Santa Monica for Day 3 but this time for a whole different reason. Visit the Santa Monica Pier Aquarium and learn about all the different creatures of the waters that surround the West Coast of America.
The aquarium has over 100 different marine species and is an ideal spot to open up your child's mind to the beauty of biology. On Sundays, you can even watch their shark presentation and feeding.
Venice Boardwalk:
A completely free tourist attraction, the Venice Boardwalk is a must-see! Alongside Venice Beach, this area is ideal for a photo session and plenty of sun tanning.
Conclusion:
There are so many sights to see when you're in Los Angeles, so make sure you get a chance to visit as many as you can. You want to make sure you have fun throughout, so don't wear yourself out too much. Remember to book yourself a great hotel so that you're well-rested for the duration of your trip. If you're not sure where to start, you can always check out American Hotels to find a hotel that fits your budget and level of luxury.