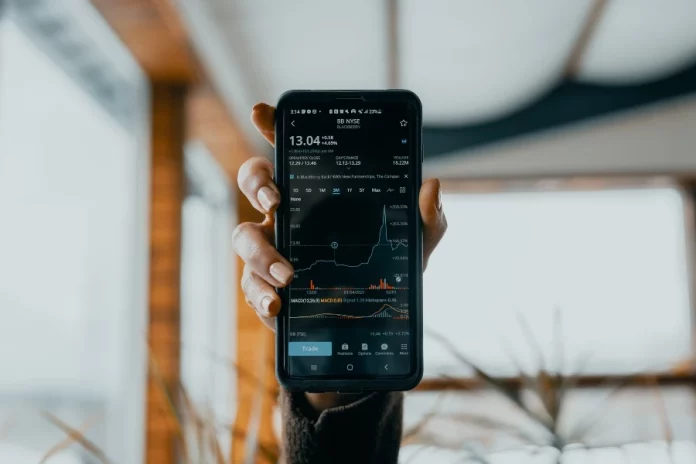 Investing in biotech stocks has never been more appealing to the general public. Traditional industries are still reeling from the market disruption brought on by COVID-19, while the biopharma and healthcare industries have generally been unscathed by the worldwide recession.
Established businesses are making money in this 30-year-old industry alongside cutting-edge newcomers developing groundbreaking tools and approaches. Biotech's 10-year returns in venture capital and public markets have surpassed those of pharmaceuticals and technology combined.
What Is The Big Deal Here? Case: Pfizer
It's not surprising that biotech is drawing billion-dollar acquisitions and huge investments, given the industry's track record of innovation and success.
Revenue and profits for a successful biotech firm can skyrocket. By 2028, the worldwide biotechnology market, according to Grandview Research, is projected to be worth $2.44 trillion.
The COVID-19 pandemic may facilitate this.
With the sale of its COVID-19 vaccine omitted, Pfizer claimed an 86% increase in revenue for the second quarter of 2021.
The pharmaceutical company Pfizer reported quarterly revenue of $24.1 billion, exceeding the consensus estimate of $22.6 billion and the previous prediction of $23.5 billion.
Annual growth in the company's bottom line was 133%, to $1.34 on an adjusted per-share basis. While opinions on the COVID-19 vaccine may vary, it's undeniable that the vaccination industry as a whole is a major growth engine. The company's quarterly sales totaled $13 billion.
More than $24 billion will have been made from the sale of the vaccine in the first nine months of 2021 (ending in September), and an additional $36 billion and $29 billion are projected for the whole years 2021 and 2022, respectively.
Pfizer is a global powerhouse showing how lucrative the biotech industry can be if done correctly. Big pharmaceutical companies may come knocking on your door if you run a small business.
The Only Risk
One of biotech's largest hurdles is the current disfavor for risk-on companies and growth stocks in general, hampered by many interconnected factors. The Federal Reserve's continued effort to curb inflation by increasing interest rates is an underlying factor.
Therefore, it becomes more difficult for start-up biotechs and services like Yourway without any products on the market to raise funds to fund their R&D projects from inception to commercialization due to the increased cost of borrowing money.
New Innovations Coming Up
Companies with significant resources are looking into and developing treatments for diabetes, cancer, cardiovascular disease, and neurological disorders like Parkinson's and Alzheimer's. As an example, clinicaltrials.gov reports that as of January 2021, 126 different compounds were being tested in clinical studies for the treatment of Alzheimer's disease, with 28 different treatments already in phase III trials.
Market expansion can be attributed to the increasing adoption of fermentation technology in the life sciences and healthcare sectors. Simplified bioreactors and vortex bioreactors are two examples of changes and innovations made to standard bioreactors that have contributed to the development of fermentation technology and its increased use.
Essential Notes
When it comes to financial gains, biotech stocks might be among the best.
Biotech stocks are risky since not all products in development make it to store shelves.
The FDA is just one of many regulatory bodies that biotech companies must contend with, increasing the already high degree of uncertainty inherent in the drug development process.
However, those without medical experience may find it difficult to assess the efficacy and marketability of a biotechnology product.