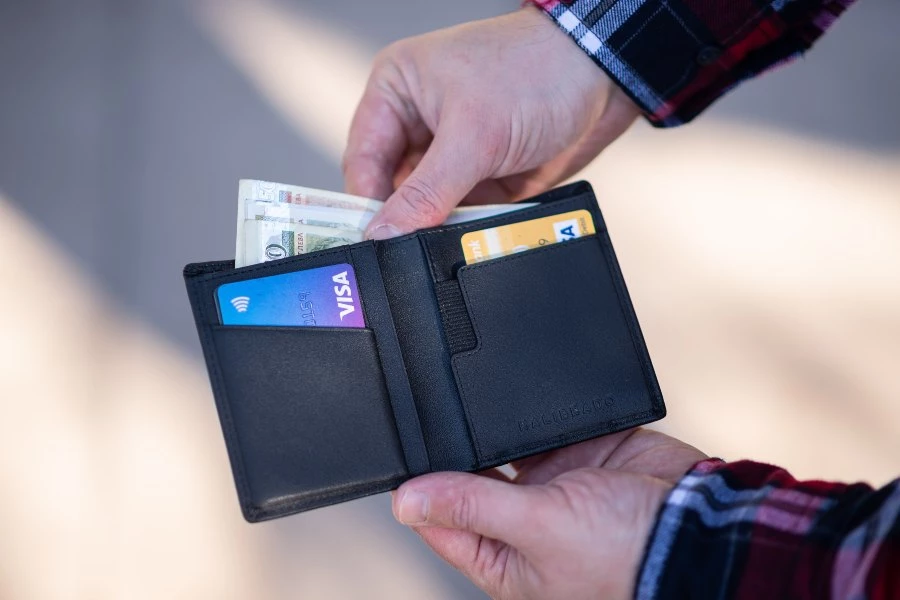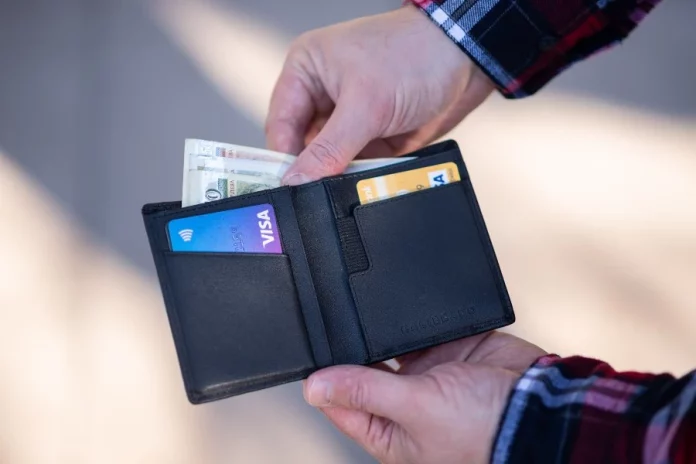 Buying a wallet is super important—and essential! Many times we keep the same wallet for years and years, to the point where items like our credit cards are nearly falling out.
So if it is time to upgrade, then we are here to help you do exactly that. Because wallets literally hold your identity, you want to find a wallet that equally supports and matches your identity too.
From the materials you choose to the style of it, wallets really come in all shapes, sizes, and designs.
What is most important to keep in mind though is that you find a wallet that ticks all the boxes. You want it to first and foremost be within your budget. You also want it to be a size that is practical for how you carry it—if you put it in your back pocket then you do not want it to be bulky! Finally, you want it to be made of a material that will be long-lasting and durable.
This is where we come in to help. We have rounded up the top steps to take when it comes to selecting the perfect wallet for you.
Step 1: Figure Out Material
The first step to take when it comes to finding the right wallet is to find the perfect material. There are many different options out there. Some wallets are leather. Some are made with cotton and other synthetic fabrics.
The material you choose will ultimately have an impact on its longevity of it. In general, leather is going to last the longest and be the most durable with wear and tear. But because there are so many different types of leather in itself to choose from, you will really want to do some research.
Some leathers are more flimsy than others and some are 100% genuine leather—the stuff that is extra rough, tough, and gorgeous. Leather in general is great for wallets because it can handle the demands of everyday use while equally building unique character too the more you use it.
Cotton is another great option though, especially if you are more limited on budget. There are many great quality wallets made out of cotton and is often a great choice for a child.
Step 2: Figure Out The Fold
The second step in finding the perfect wallet for you is figuring out the type of fold you want your wallet to have. Each wallet is designed in a way that supports carrying all your essentials—from cash and cards to even keys.
But ultimately the fold of your wallet will come down to your lifestyle and how you intend to use it. One of the most common types of wallets is a classic bi-fold. These are designed for someone who is always on the move and can easily store all the essentials. It can fit in your back pocket, your bag, or your jacket.
However, another great fold of wallet to consider for those always on the move is a slim pocket wallet. These wallets are made to make it look anything but obvious and can secretly fit within your pockets or into a small slit in your bag. If you are a minimalist, this design may be the one for you.
There are also larger designs that not only fit all the day-to-day items but also travel items as your passport and boarding pass. If you are planning on hitting the road or jet setting across the globe, this design of a wallet helps you really keep everything in one place
Step 3: Figure Out The Budget
Of course, this is also a huge one to remember. You want to find a wallet that not only fits your practical needs but your budgetary needs too. Some wallets can cost a fortune. Others are much more affordable. Your price point will ultimately dictate which one you end up choosing.
But it is also important to remember to shop for quality. The better quality your wallet is, the longer it is going to last. This ultimately means that sometimes paying a bit more upfront will end up saving you a lot of money in the long run because you do not have to keep getting new wallets over and over again.
Step 4: Figure Out Convenience
Finally, the last step in the process is to get a wallet in the most convenient way possible. There are so many great wallets that you can purchase in just a few easy steps online. All you have to do is click a few buttons, find the design and size you like, put it in your shopping cart and select purchase. Your wallet will likely arrive at your front doorstep in a matter of days!
Conclusion
There are so many great wallets that you can get yourself online. All you have to do is follow these steps and find the right one!