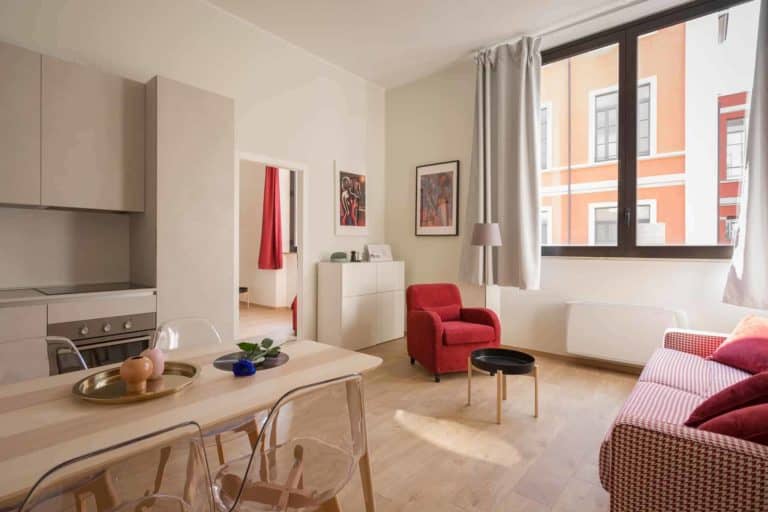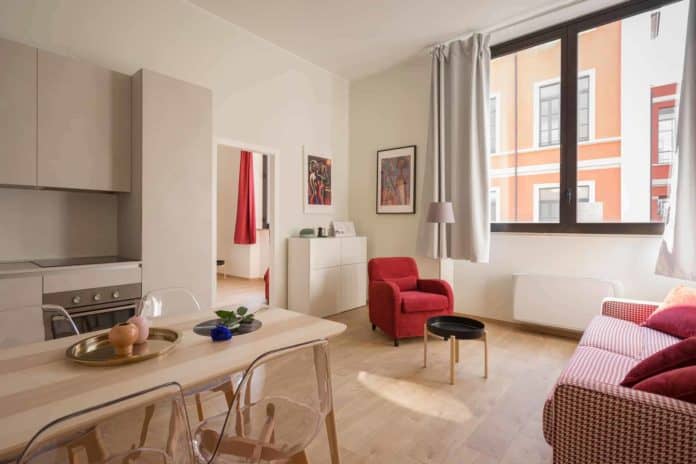 Chances are when leaving home for the first time, you will be renting. Whilst this is undoubtedly an exciting experience, it is also confusing, especially if you have not received any support or assistance.
With the housing market recently opening again after lockdown measures have begun to ease, many people across the UK will be considering their options and living situation in the form of a rented home. Below, we share our top tips for first time renters to have success when moving into their new property.
Sort Your Finances
When reviewing rental properties, you need to have a clear budget in mind to aim for. It is very easy to be attracted to properties that are a little out of your budget, putting you under financial stress a few months down the line.
For perspective, at the end of 2019 the average rental cost per calendar month was £886. Whilst this figure is reflective of the whole population, it can still be of value to first time renters. Location will play a key part, but you should be looking to pay less than this sum, as a first-time renter it is unlikely you will need more than two bedrooms, with two to three bedrooms the average across the UK for renters.
Tenants will also be liable for additional expenses such as electricity, water and sewerage, gas and council tax being the major on-going expenses. Be sure not to stretch yourself financially when moving into your first property, you can always upgrade a year or two down the line.
Start Viewing Virtually
Whilst house viewings have been re-introduced as lockdown measures continue to ease, house viewings are not the same as they were pre-lockdown. Viewings are being restricted in length and numbers of those that can attend, with masks and additional sanitisation measures required when viewing property.
Whilst narrowing down the properties you are interested in renting, agents are advising that you do a 'virtual viewing' of the properties before attending in person, reducing the time wasted on physical house viewings.
Many are expecting this to become a new normal when searching for property. The ability to virtually view a home via remote video tour from the comfort of your home is an easy way to initially see if the property is suitable for you or not.
When going to see the property in person having had a virtual tour, you are far more likely to be aware of what the property has to offer, and you are likely more interested. Having questions ready and finer inspections made will be the primary purpose of the physical viewing, with the virtual viewing providing information in terms of practicality and style.
Be Aware Of The Legalities
Legislation is constantly being updated regarding both tenants and landlords and renters should be aware of current legislation that has come into force in recent years, understanding both their own rights and their future landlords' rights.
Make sure you are happy with the agreement you will be signing. Take your time to read the rental agreement and ask questions where you feel further clarification is needed. If you are moving in with a pet, make sure it is stipulated in the contract this is acceptable and you have your landlord's approval.
Here, it may be beneficial to use a reputable letting agent when signing a new tenancy. They will help you in understanding and abiding to current legalities that you should be aware of and they will also ensure the contract is fair for you. Make sure your agent is a member of a hallmark scheme, such as the ALRA Property Mark, as without this your money is not protected.
Make Sure Your Bills Are Sorted
Chances are, if you have used an agent this will have already been sorted, but it will need checking either way. Utility companies will need to be notified of up to date meter readings, the date you are moving in and the name of not just you but any additional tenants moving into the property.
If you are renting with others, be sure to come to a fair solution to paying the rent and bills from the offset. This is one of the most common reasons a potential rental falls apart.
Sit down and work out how you will pay jointly for your bills, a separate account the bills come out of is often the fairest way. Just be careful, if one of your housemate's falls into financial mismanagement and doesn't pay the bills, this can influence your ability to pay the bills and will subsequently affect your own credit score.
Do The Safety Checks
When moving into a new property, be sure you have done the safety checks on the property. By this we mean active smoke alarms and carbon monoxide detectors installed correctly and working where necessary. Again, a good letting agent will ensure this has been checked for you and working.
Confirm The Inventory
This is particularly relevant when moving into a furnished property. Making sure the inventory has properly listed everything from the furniture to the cutlery ensures you are protected at the end of the tenancy. Often deposit disputes can occur for items listed on the inventory that were in fact never there.
Go one step further here and take pictures of just about everything you can when moving in. The condition of the property is a big factor in the returning of your deposit, if you cannot prove damage to a unit or carpet was there before moving in, you may lose some or all your deposit.
Notify the other party (or your agent) if you are unhappy with anything on the inventory. Be sure to speak up here, it will benefit you when you leave.
Be Proactive With Problems
The above advice of picturing items is useful throughout your tenancy, if any damage arises whilst living at the property that is through no fault of your own, picture it and send it across as it happened to protect yourself.
It is up to you to keep your landlord notified of damage to their property. Do not be afraid to ask for maintenance or repairs to the property, it will likely save the landlord money in the long run through the damage not getting worse.
The same advice applies to changes you would like to make to the property. If you want to install something, be sure to notify your landlord and get written consent before going ahead.
Be Respectful When Returning
Whilst this is an issue to tackle in the future, as touched on earlier, deposit disputes usually arise over the condition of the property when the tenancy has ended.
If you give the property a deep clean, replace any damaged or broken items and you have a detailed inventory to refer to, chances are you will get most if not all your deposit back when the tenancy comes to an end. You should aim to have the property in the same condition as when you arrived.
You May Like These Articles As Well:
What Is Included in a Mortgage Payment?