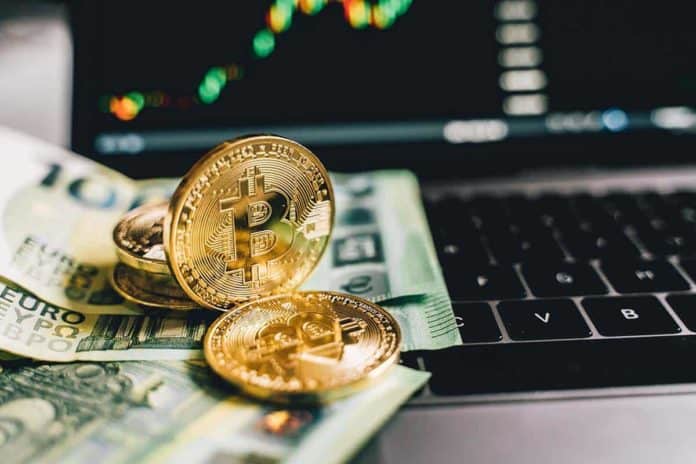 You might have built up quite the collection of bitcoin and are now wondering how you can use it. Since bitcoin is a form of electronic money, spending it is a little more complicated than going to the bank and withdrawing funds or pulling the coins out of your pocket. That said, the process is still relatively simple to spend bitcoin, especially with more businesses and online platforms accepting cryptocurrency than ever before. 
Users can now purchase flights or even buy cars on CryptoExchange.com. Before we get there, let's first consider how users can spend bitcoin. 
How To Spend Bitcoin
Spending bitcoin is easy if users are already holding onto some of the coins in a digital wallet. If not, users will first need to buy some of the currency.
Buying bitcoin
Users can purchase bitcoin on a peer-to-peer exchange, bitcoin ATM, or most commonly on a cryptocurrency exchange. The process of using a Cryptoexchange is recommended for beginners since it offers users the lowest fees and most intuitive process. Most platforms will accept eTransfers, debit cards, or wire transfers to fund their account. Once blockchain participants confirm the purchase, users will receive the balance on the exchange platform of their choice, such as Bitbuy for example, which is popular in Canada. Users can browse available trading pairs and select the coin they would like to purchase. These coins will then appear automatically in their digital wallet.
It is important to note that the web wallet users receive on a cryptocurrency exchange is only one of the digital wallets available to users. Other options include software-based wallets that run on your computer and store your public and private keys. Other users prefer a wallet saved on a USB drive. Regardless of what device you choose, users all have a bitcoin address. This string of letters and numbers can transfer funds either between wallets or to a Seller. If users plan to make a purchase quickly, the coins are safe to remain in the exchange wallet. For longer-term holds, most platforms will recommend transferring your balance to an offline wallet for safekeeping.
Finding a retailer
Many retailers offer bitcoin as a payment option. A quick Google search will provide users many options along with reviews on the platforms in question. When spending online, users will likely proceed through a similar process to any other online storefront. The platform may redirect them to a cryptocurrency exchange platform or prompt them to provide their bitcoin address. 
Some brick-and-mortar stores have also begun to accept cryptocurrency. At these locations, users may download a wallet that is compatible with their smartphone. Users can generate a QR code that store employees can process with their POS. 
Both of these options work unless you can't find a store offering a product you are hoping to purchase. In this case, bitcoin marketplaces have continued to gain popularity providing users with several products and services. Platforms like CryptoExchange, also provide escrow services. Escrow service providers manage the transaction when users are buying or selling an item independently. 
Where To Spend Bitcoin
As we mentioned, the list of places that accept bitcoin continues to increase. Here are a few places you might consider looking into.
Alternative Airlines
Alternative Airlines is a travel company based in the UK. The platform allows visitors to browse through 650 airlines and now accepts 25 payment methods (cryptocurrency included). The platform uses uTrust, to allow users to pay for flights with bitcoin (BTC) and several other cryptocurrencies. Users will see a prompt for their digital wallet information at the time of checkout. 
CryptoExchange
Although not a specific retailer, Cryptocurrency is a bitcoin marketplace. The benefits of using a marketplace for users are the additional product variety. On this platform, domains, real estate, supercars, and luxury are all available for purchase from a host of different brands. All sellers have already set their prices in crypto, so users can rest assured they are in safe hands.
Overstock.com 
For home furnishings such as bathroom mats, wall lighting, or beer glasses, Overstock is the platform to check out. Users can browse through their digital storefront and items to their cart as they would for any other transaction. Users can select the option to pay with cryptocurrency and follow the directions the platform presents.
These are only a few of the hundreds of locations users can now spend bitcoin. As a word of caution, users should be careful to use trusted websites or platforms with otherwise positive customer reviews to conduct their transactions.