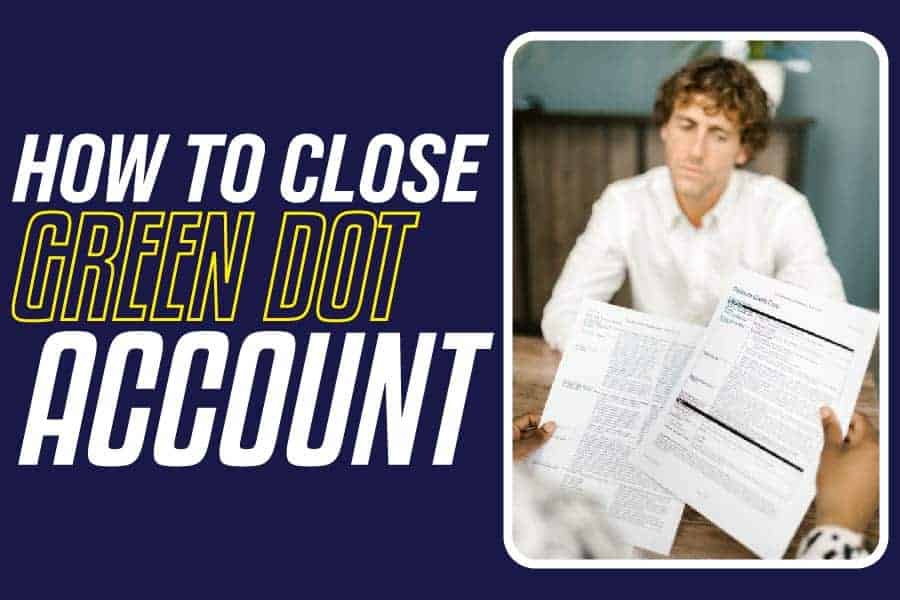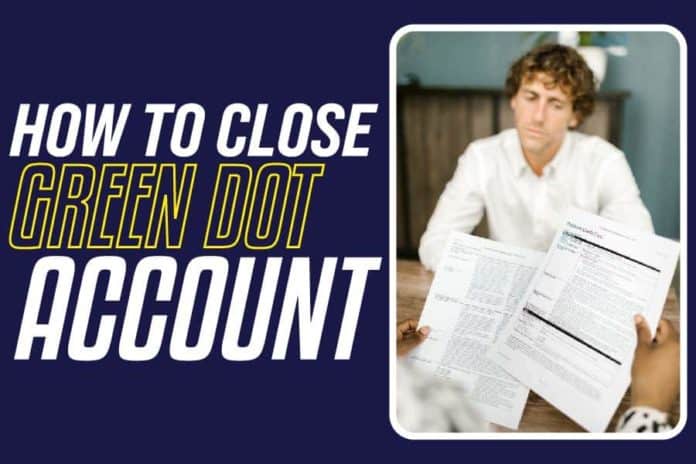 Green Dot Bank is one of the fast-rising digital banks revolutionizing the financial sector. It may seem like a bank that only started recently, but that's not the case.
Green Dot has been around for over two decades. It was founded in 1999 and headquartered in Austin, Texas, United States of America.
This digital bank provides online-only banking services using a debit card and a unique mobile application. It also boasts over 90,000 retailers where customers can withdraw or deposit cash.
However, Green Dot isn't the only digital bank out there. The competition is high, and you may find other banking services that offer better rates or services. Thus, you may want to close your account and move on.
Now the question is, how do you shut down your Green Dot bank account? This and more is what this post will address.
How To Close Green Dot Account
You can close your Green Dot account in several ways. One is to contact customer service. You can also close your bank account via the app, or via their website.
Let's discuss the options. Choose the one most convenient for you.
Method #1: Contacting Customer Support
#1: Ensure your balance has been cleared: The first step is to clear off any outstanding balances you have. Do this for two reasons. The first is to prevent any unnecessary charges when you request to close your account.
The second reason is to maintain a good credit score. You surely wouldn't want to mess that up.
#2: Contact the bank itself: You need to call Green Dot to close your account. It's very important. Call their customer service line and access their automated system. The number to call is (866) 795-7597.
This automated system is designed to ask customers who intend to close their accounts a couple of security questions. It will shut down your prepaid card if you answer the questions correctly.
#3: Get your account information ready: You're going to provide your account information to proceed. You'll need it upon accessing the automated system or when communicating directly with a support agent.
The account number is the 16 digit number on your card. So, ensure you have or know it before calling support to close your account.
Please note that you have to state why you want your Green Dot account closed. The system or the support agent will ask the question.
The support agent may also inquire if you might have a change of mind if the company fixes the problem. But if you insist, they'll go ahead with your account closure request.
The question "why do you want to close your account" is for information purposes. The company wants to know what prompted you to ditch their service so that they can address it.
#4: Confirm account has been closed: You'll receive an account closure confirmation number once the account is closed. Green Dot's automated system or the support agent will send it to you.
Please, make sure you jot down this number somewhere you can remember. And if you didn't receive a confirmation number regarding account closure, feel free to contact the support agent to know if they have granted your request.
#5: Take note of the closed accounts: You can write a note alongside the closed account's confirmation number to avoid mixing things up.
You may find this helpful when managing several accounts and have closed one or more. It will help you remember the bank account that needs reinstating or discarding when required.
You may also state why you closed the account and other information regarding the account.
Method#2: Using the mobile app:
This method is simple too. You can get it done from the mobile application.
#1: Log into your account: Launch your mobile application and log into your Green Dot account on the app. Ensure your phone has internet service.
#2: Go to settings: On this page, choose "manage card" and proceed to the next step.
#3: Close your account: You'll find diverse options on manage card. These include options to change ATM pin, lock or unlock ATM, report stolen or lost cards and the "close your account" option.
If you want to close your account, you can do so from here.
Method #3: Log in via Green Dot's official website:
If you don't have the bank's mobile app, you can log into your account via their official website. Let's discuss how you can close your account on their official website.
#1: Visit Green Dot's official website: Please note that the bank's official website is GreenDot.com. So, open your browser and type in the web address. Then enter your account login details.
#2: Close your account: The next step is to select "security," then close your account. You'll also see other options here.
The options include the following:
You can spend the balance on your account to zero before closing the account.

You can pick up the remaining balance on your account at Walmart. But that's only possible if your balance isn't less than $22.50. If it is less, you might have to choose other options to empty your account.

The bank can send you a refund check.
What Can You Use A Green Dot Account For?
Green Dot is a wise choice for individuals who don't utilize paper checks and reloads at least $1000 every month.
This bank offers you reloadable prepaid cards you can use in diverse ways. You can make online and offline purchases, make payments and withdraw money.
Where Can You Purchase Green Dot Cards?
Several retailers sell Green Dot cards. These include CVS, Walgreens, Wal-Mart, Dollar General, Rite Aid, Speedway, Family Dollar, and 7-Eleven. And the prepaid card's price is $1.95.
However, keep in mind that the prepaid debit card, prepaid MasterCard, or Visa card boasts lower monthly charges than other cards owned by Green Dot.
A Handy Tip: You can purchase items with your Green Dot card online or in-store from any retailer that accepts Visa debit cards.
Additionally, you can purchase a Green Dot card online. Upon purchasing the card, you'll be assigned an account number, which you can use to make purchases over the phone or online.
How Can You Open A Green Dot Account?
Green Dot is a branchless bank. They boast over 90,000 retail locations across the country. So, they don't operate like traditional banks where customers have to visit to open an account.
Opening an account with Green Dot is a breeze. The first step is to purchase a Green Dot card. You can buy the card from several retailers nationwide.
These include Walgreen, Wal-Mart, Rite Aid, Dollar Family, 7-Eleven, CVS, Dollar General, and even Speedway. The Green Dot card costs $1.95, and you can either purchase it online or from the listed retailers.
Once you purchase your Green Dot card, the next step is to activate it. Then download the bank's mobile app on your mobile device for easy access.
A Handy Tip: You can top up your Green Dot account by direct deposit or pay cash at any of the bank's participating retailers.
Can You Reopen Your Closed Green Dot Account
Green Dot is seeking more customers. So, yes, you can open your closed account if it still exists. Just know that they can decide to delete your account permanently if your fee reduces to $0.
The best option is to contact customer support to know the status of your account.
Is It Possible To Link A Green Dot Account To PayPal?
Yes, it is possible. You can even load funds into PayPal from your Green Dot account.
The Green Dot Account Pros And Cons
Digital banks have advantages and disadvantages, and Green Dot is not an exception. However, potential customers must consider the various benefits and drawbacks of owning a Green Dot account before opening one.
Let's look at the pros and cons of having a Green Dot account.
The Pros of Green Dot:
It doesn't require a credit check

You'll enjoy free direct and mobile deposits.

You'll enjoy free mobile and online bill pay.

Tons of merchants accept Green Dot's MasterCard and Visa cards.

You may have the monthly fee waived by loading $1000 into your card monthly.
The Cons of Green Dot:
You'll have to pay a monthly fee of $7.95 unless the bank decides to waive it.

Cash reloads are costly.

Cash reloads at retailers cost $5.95.

You have to pay $3 when withdrawing your money via a bank teller.
Conclusion
This post discusses how to close Green Dot account. You can also read the other useful information on the bank. You can close your account in three different ways.
Green Dot is an FDIC-insured bank and has been in operation for over two decades. The bank offers cards customers can use to make payments, withdrawals, or purchases.
However, we advise you to read the pros and cons of the bank before opening an account.