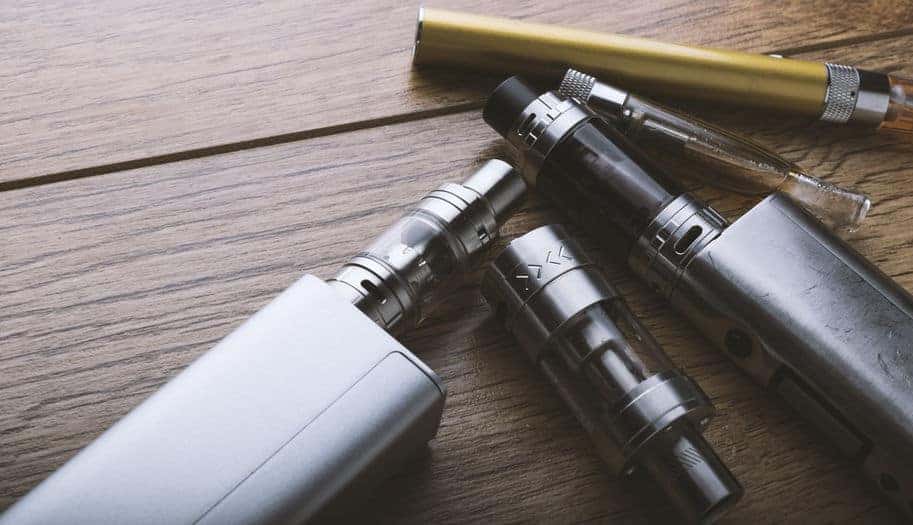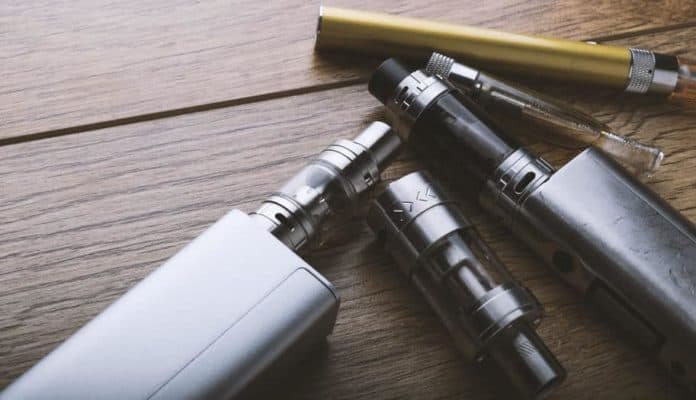 Electronic nicotine delivery systems include e-cigs, tanks, mods, vape pens, and vapes. This type of device heats a liquid solution until the temperature is hot enough for the production of an aerosol for inhaling. E-cigarettes have continued to increase in popularity despite the fact there is very little information currently available regarding the long term health effects for the users. The following are 51 of most pertinent statistics, facts and data regarding E-cigs and vaping are detailed below.
Table of Contents
Statistics on the Growth of the Vaping Industry
As the expansion of the vaping industry continues, health experts, consumers, investors and insiders have become interested in the growth and future of the industry. There is no doubt this industry is growing at an exceptionally fast pace. The statistics are as follows:
1) In 2016 there were approximately seven million adults vaping or using E-cigs. This number increased to 35 million by 2019. (WHO) World Health Organization 2019
2) The estimation according to market research is 55 million adults will be vaping by 2021. Euromonitor 2018
3) There has been an increase of 28 million individuals vaping globally. Euromonitor 2018
4) The global vaping market has a worth of $22.6 billion. Euromonitor 2018
5) In 2014, the vaping market was worth $18.4 billion. Euromonitor 2018
6) The largest markets for vaping products are the United Kingdom, Japan, and the United States. Euromonitor 2018
7) The increase in E-cig users in Europe has increased by 86 percent between 2013 and 2018. Vape Beat 2019
8) Of all the vapers in Europe, 2.8 million live in England. Vape Beat 2019
9) Of the vapers surveyed, 37 percent previously smoked cigarettes with forty percent not having vaped or used E-cigs in the past. Vape Beat 2019
10) Out of the 3,000 vapers surveyed, 21 percent purchased their supplies at online stores. Kantar 2018
11) The biggest market for E-cigs is in Europe with approximately 2,000 vaping outlets. BBC 2019
12) Nearly fifty percent of all flavored E-cigs being sold are fruit or cannabis flavored. BBC 2019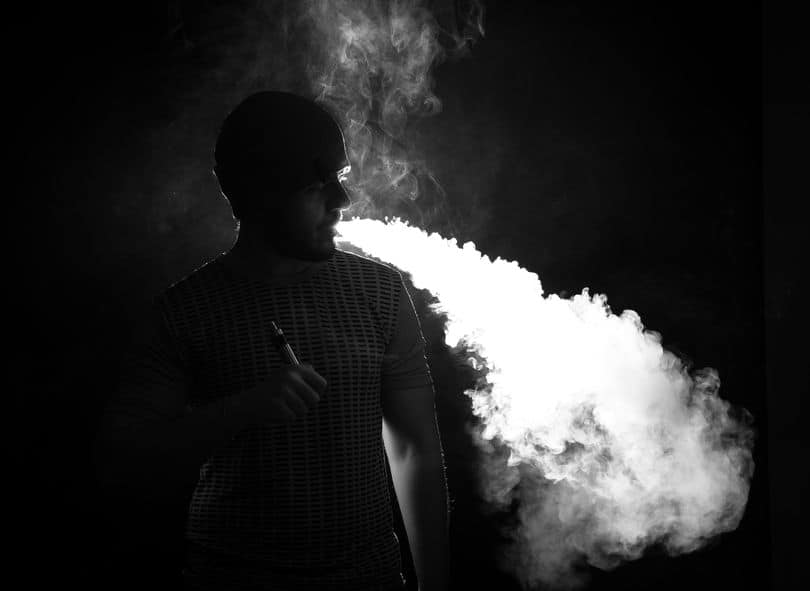 The Long-Term Effects of Vaping
Research, clinical trials, and studies are currently being conducted across the globe regarding the effects of vaping over the long-term. E-cigs and vaping are still fairly new. This means the data complied is not enough for any conclusive, scientifically-backed answers at this time. Despite this lack of evidence, numerous sources are using scare tactics to curb the use of these products. Instead of conducting their own research, numerous individuals believe the reports issued by these sources. The true facts regarding vaping and E-cigs are defined below.
13) The long-term effects of vaping and E-cigs are currently unknown. WHO 2019
14) The liquid in E-cigs contains vaporized nicotine which has been classified as addictive. WHO 2019
15) Some of the sweeter vaping flavors for E-cigs are potential irritants. This may cause inflammation in the airways. There is no conclusive evidence to support this potential danger at this time. WHO 2019
16) More data on E-liquids, vaping and E-cigs is required to determine the long-term effects for the users. (FDA) Food and Drug Administration 2018
17) Clinical trials have shown individuals with (COPD) chronic obstructive pulmonary disease using vaping products have seen an improvement in their respiratory health. There has been no reason provided for this improvement at this time. American Cancer Society 2019
18) According to the latest data, E-cigs are most likely safer to use than tobacco products. American Cancer Society 2019
19) Individuals are switching from cigarettes to E-cigs at an unbelievable speed. This has resulted in a significant decrease in the risk of cardiovascular disease and lung cancer. Public Health England 2018
20) Tobacco cigarettes have more than 7,000 chemicals, some of which are considered toxic. E-cigs expose the users to far less toxic chemicals. This makes vaping less harmful than smoking cigarettes. The specific number of chemicals in E-cigs is unknown due to the chemicals being used by the manufacturers of each brand. John Hopkins Medicine 2018
21) Determining if there are any potential dangers regarding E-cigs for the long-term is not possible at this time due to a lack of information, studies and research. John Hopkins Medicine 2018
22) E-cigs have not received or been denied approval from the FDA as a smoking cessation device due to a shortage of information. John Hopkins Medicine 2018
23) The popularity of E-cigs is partially due to the lack of smell and the reduction in the stigma of smoking. WHO 2019
24) E-cigs can potentially benefit adult smokers as a substitute for tobacco products. (CDC) Centers for Disease Control and Prevention 2019
25) E-cigs are not believed to be safe for pregnant women at this time. (CDC) 2019
26) There is currently no scientific evidence to show that E-cigs are effective for individuals interested in quitting smoking. CDC 2019
27) E-cigs are far less harmful than inhaling the smoke from a tobacco cigarette. Truth Initiative 2018
28) Although there are fewer toxins in E-cigs, they still contain potentially harmful chemicals. Truth Initiative 2018
29) The different types and contents of E-cigs vary so greatly it is not possible to identify a typical E-cig. Steps are being taken to ensure each E-cig is properly labeled with an ingredients list. Truth Initiative 2018
30) The specific chemicals and the exact amount of nicotine in E-cigs must be identified before any regulations can be passed. Truth Initiative 2018
31) The actual nicotine content of E-cigs is often mislabeled. There is no current evidence showing whether or not this is deliberate. Truth Initiative 2018
32) Modifying an E-cig greatly impacts the delivery of the nicotine for the user. This practice is hight discouraged because the results can be dangerous for the user. Truth Initiative 2018
33) According to a survey, 37 percent of all individuals using vaping products were unaware the product contained nicotine. Truth Initiative 2018
34) The manufacturing, labeling, packaging, importing, sales, promotion, and distribution of all electronic nicotine delivery systems have been regulated by the FDA since 2016. FDA 2017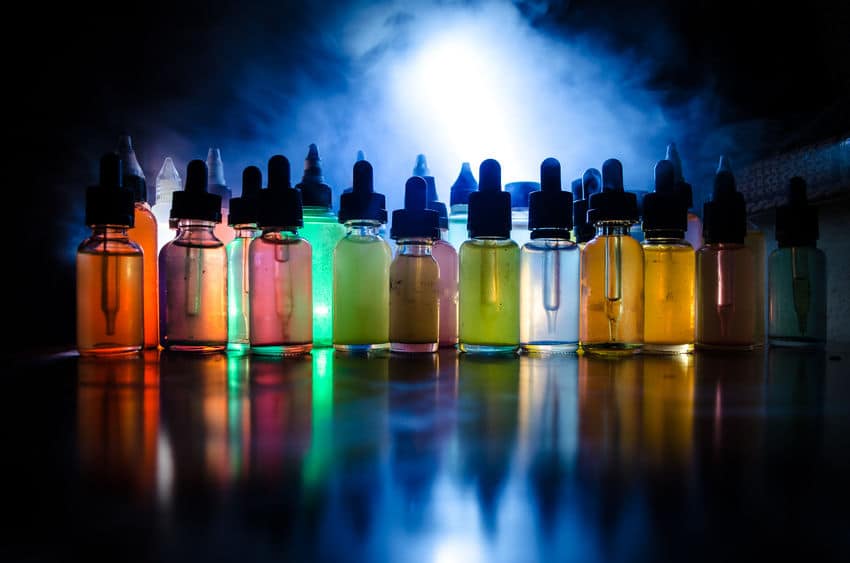 E-Cigarette and Vaping Statistics Pertaining to Youths
According to the FDA, the number of high school students currently vaping or using E-cigs has increased by 1.3 million since 2017 despite the regulations passed by the FDA in 2016. The report shows approximately 38 percent of all students in high school have tried vaping a minimum of once. The FDA believes these numbers are low. There is no evidence currently proving if vaping is harmful to these students. A study was conducted encompassing 6,000 high school students. The results are defined below.
35) The majority of high school students do not believe vaping is as harmful to their health as smoking cigarettes. Lung Association 2019
36) The majority of the students using vaping products state their reasons as the lower cost as opposed to traditional cigarettes, the flavors and their level of enjoyment. Lung Association 2019
37) The students enjoy the flavorings of vape products such as watermelon and apple pie. Lung Association 2019
38) The majority of young adults currently vaping are between the ages of eighteen and 29. Lung Association 2019
39) The majority of these youths are using products with flavored E-liquids. Lung Association 2019
40) The most commonly used tobacco product among youths in the United States between the ages of nineteen and 23 are E-cigs. Lung Association 2019
41) According to a report from 2018, 3.6 million youths in the United States between the ages of 23 and 27 use E-cigs as opposed to the 2.8 percent of United States adult residents age 28 and above. Lung Association 2019
42) The National Academy of Medicine issued a report in 2018 showing there was evidence revealing E-cigs decreased the frequency of smoking traditional cigarettes. National Academy of Medicine 2018
43) The occurrence of explosions and fires resulting in serious injuries due to defective batteries in E-cigs has been greatly exaggerated. US News 2018
44) Of all vape and E-cig users in the United States, 42 percent do not believe these products are harmful to their health. US News 2018
Regulations for Manufacturing and Selling Electronic Nicotine Delivery Systems
The FDA extended the authority of the CTP in 2016 to include all electronic nicotine delivery systems, tobacco products and any product fitting the definition of a tobacco product. This includes any product being marketed or advertised for therapeutic purposes. This also includes all products marketed to help individuals quit smoking traditional cigarettes.
All of these products are now being regulated by the (CDER) Center for Drug Evaluation and Research. A rule was published by the FDA to clarify which products either derived or manufactured using tobacco are now regulated as tobacco devices, drugs or products. This list includes:
• E-liquids
• Tank systems
• Atomizers
• Digital lights or displays for adjusting settings
• All plastic or glass vial containers for using or storing E-liquid
• All flavorings for electronic delivery nicotine systems
• Specific batteries
• Drip tips
• Cartridges
• Clearomizers and cartomizers
• Programmable software
45) Any manufacturer of E-liquids or electronic nicotine delivery systems falls under the jurisdiction of the FDA. Any company manufacturing, mixing, fabricating, processing, repacking, importing, making, assembling, labeling, relabeling or repacking electronic nicotine delivery systems must be in compliance with the requirements of the manufacturers. FDA 2018
46) The Small Business Assistance CTP Office is now prepared to answer any specific questions regarding small business requirements and how to ensure the business is in compliance with the law. Educational resources are provided by this office to help ensure regulation in the industry regarding the policies and regulations of the FDA. FDA 2018
47) Starting in 2018, all products classified as tobacco must have warnings regarding the addictiveness of nicotine on all advertisements and packages. This includes all covered nicotine products such as E-cigs, vaping supplies and cigars. FDA 2018
48) All businesses and corporations selling E-liquids, electronic nicotine delivery systems or parts derived or made using tobacco must read and understand the federal rules all retailers are legally obligated to follow. The retailer may either download and print the corresponding PDF or order flyers clearly showing the rules for selling electronic nicotine delivery systems. FDA 2018
49) The responsibilities of electronic nicotine delivery systems are available in the list resulting from the final rule decreeing all tobacco products are under the jurisdiction of the Federal Food, Drug, and Cosmetic Act. The FDA website has additional information pertaining to webinars, guidance and regulations for retailers of these products. FDA 2018
50) Any vape shop being operated that prepares or mixes E-liquids containing nicotine or liquid nicotine or modifies or creates any kind of electronic nicotine delivery systems is classified as a manufacturer. This means the legal responsibilities of vape shops are the same as the retailers and manufacturers of tobacco products. This is applicable to specific federal drug and food requirements. FDA 2018
51) All tobacco products being offered for import or imported into the United States must be in compliance with all applicable requirements set forth by the FD&C Act. FDA 2018
The Projected Future of the Vaping Industry
Despite the initial struggles, the vaping industry has become extremely successful. It has been popular especially with young people – middle and high school-aged all the way into the early twenties. The market revenues are expected to reach 32.11 billion by the year 2021. Part of this vape industry growth is attributed to the availability of technologically advanced products. As the vaping industry continues to grow, the growth within the cannabis industry, the regulatory framework and continually emerging technology are expected to shape the sustainability and development of the industry. Just like any growing industry, the local and global demands will inevitably determine the future of the vaping and electronic cigarette industry. The situation with vaping devices is similar to what we have seen in years past with Phillip Morris International, Altria Group, other tobacco companies, and cigarette smoking in general. Due to the fact that not enough research has been done on product safety, future health risks like brain development and lung issues, and the industry is under fire for targeting minors, the future of global e-cigarettes could be cloudy.