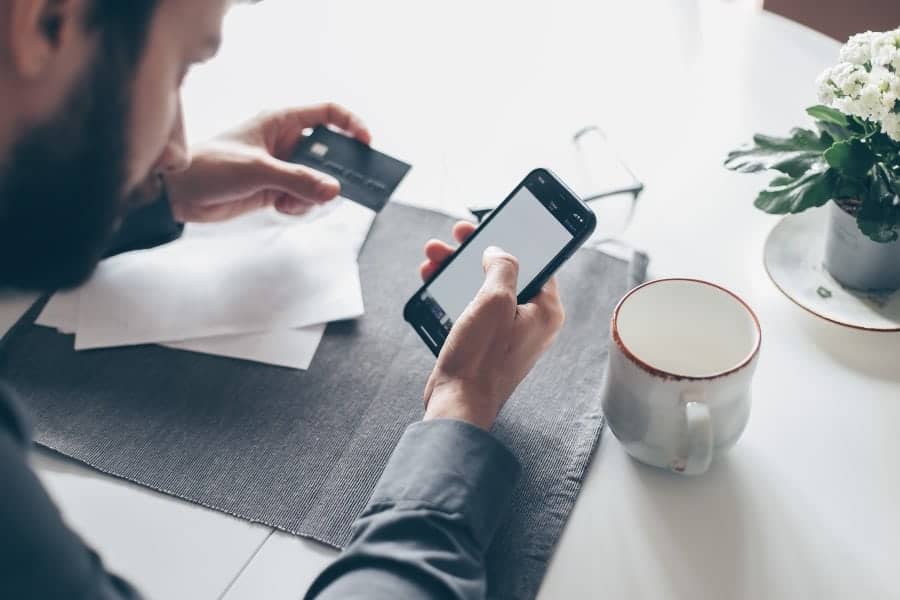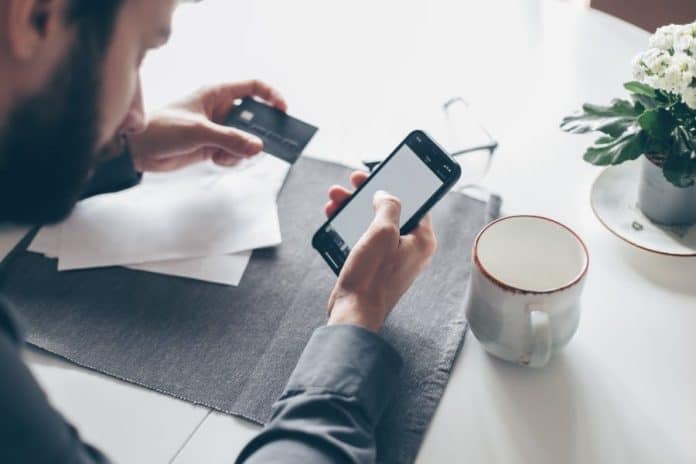 As far as payment options go, cashless options are increasingly becoming popular. Gone are the days when cash was the primary form of payment. Today's cashless society offers more convenience to use, and it is also safer to use.
Current is a mobile platform that provides its users with banking services.
They operate on a model not too dissimilar to an actual bank. They identify as a financial technology company. Current offer debit and visa card services to their clients.
A virtual card is a digital card that you can fulfill payments and make transactions. They are typically stored on mobile devices and secured on cloud-based servers with multifactor authentication. Current offers virtual cards as placeholders while waiting for your actual physical card.
How To Use Current Virtual Card
Using a virtual card is relatively easy. It is a hustle-free process that takes less than five minutes. This is how you get started:
Step 1: Download and Install the Current Banking App
The Current application is available on all major platforms, including the Play Store and Apple App Store. Open your preferred platform over an internet connection, search for the app, download and install it.
Step 2: Log in To Your Account
To use the virtual card, you must have an account. Log in to your current account over a secure internet connection.
Step 3: Activate Your Virtual Current Card.
Open the settings option by tapping on the icon.
You will see two activation options, select, activate on the virtual card.
Your virtual card is activated, and you are ready to start making transactions. Note that virtual cards do not require passwords.
How To Add Your Current Virtual Card To Google Pay
Google Pay is an online digital wallet platform. It provides users with a secure way to make payments and complete transactions using supported digital cards. Google Pay is optimized for Android devices, phones, tablets, Chromebooks, and smartwatches.
Current virtual cards are fully supported on the Google Pay platform. Here is how you can link your card:
Step 1: Download and Install the Google Pay Application
Google Pay is available on the Play Store
Step 2: Open the application and sign in using your Google account
Note that you must have a Google account to use the application
Step 3: Setting up the card:
Navigate to the bottom of the screen and select payment.

Tap 'Add' to set up the card.

Provide the requisite information on your virtual card.

Enter the verification code sent to your account.
To verify that your virtual card works, there will be a charge on the account. Do not worry, and this charge doesn't affect your account balance.
How To Add Your Current Virtual Card To Apple Pay
Apple Pay is an online digital wallet platform available to IOS users. It provides users with a secure way to make payments and complete transactions using supported digital cards. Apple Pay is optimized for Apple devices: iPhones, iPad, MacBooks, and Apple watches.
Current virtual cards are also fully supported on the Apple Pay platform. Here is how you can quickly set up your card:
Launch the Apple Wallet App

On the top right corner of your device, you will see the 'plus icon.' Click on it.

Select the Debit Card option and tap 'Continue.'

Type in or select the Current virtual card option. Follow the simplified prompts to complete the process.

Type in the security code and click 'Next'

Follow the verification steps with Current.
You can remove your virtual card from Apple Pay.
How To Deactivate/Activate Your Current Card
You can easily deactivate your current card within the application. You can always reactivate the card whenever you want.
Follow these simple steps to deactivate your card.
From the Application:
Step 1: Select the card settings
Step 2: On the card, tap the slider. The status should change from 'Active' to 'Paused.'
You will receive a notification stating that you can no longer make transactions using the card.
To reactivate the card,
Step 1: Open the app.
Step 2: On the card, tap the slider. The status will change from 'Paused' to 'Active.'
A notification will appear, informing you that you can now make payments and complete transactions using the card.
Why Use Current?
The advent of mobile banking applications has seen a significant shift in banking preferences. More people are embracing these platforms.
It is because they offer better convenience and a sense of personalization that you wouldn't typically associate with traditional banks.
Mobile banking and finance platforms are also straightforward to set up and use.
There are several benefits to using Current as your preferred mobile banking application. The platform offers you various services that you wouldn't typically get with other mobile finance apps.
So, what sets Current apart from other mobile banking or finance applications?
1. Current does not require users to have a minimum balance
With Current, you do not have to maintain a balance to use the service. It means that you have complete control over your finances and that you can choose to use up your entire balance
Many finance and banking platforms use the minimum balance in a deceptive manner. It is essentially a hidden charge.
2. No hidden charges
Current is a transparent platform that does not have hidden charges. Unlike many banking and finance institutions, you do not have to worry about account maintenance, minimum balance requirements, deceptive transaction fee, and other hidden service charges.
Other charges that are not applicable with Current are inactivity fee, bank statement fee, and early closure fee.
You can trust the platform not to ambush you with these deceptive charges.
3. Zero overdraft fee
Aside from not having hidden charges, Current doesn't charge an overdraft fee on their client's accounts. If you happen to be strapped for cash, you can access the overdraft service without additional processing fees.
4. No bank transfer charges
Current allows you to freely transfer funds from your account to your bank and vice versa at no additional fee.
You can send and deposit funds at no cost, at no extra charge, regardless of the amount. You can also transfer money between different current accounts for free.
5. No charges on ATM withdrawals
With Current, you are not charged any amount concerning withdrawing your money from ATMs. The app allows you to find nearby ATMs in your location to withdraw your money for free.
6. Special teen accounts
Current has specialized account services just for teens. These accounts also allow parents to exercise specific controls and regulations on their teen's purchases.
It allows teens to learn how to manage their finances at an early age. It also provides teens with special savings accounts.
These special accounts notify parents whenever there are transactions on the cards. It also allows parents to set spending limits and even block specific stores.
The teen accounts also allow multiple family members to deposit allowances to their children's bank accounts.
7. Deposit cash at specific stores
You do not need to find ATMs or branches to deposit cash to your Current card. Certain vendors provide the service. To find participating stores, you can use the location service within the Current application.
8. Direct loan deposits
Current allows you to deposit cash from personal loans directly onto your debit card. The service does not cover loans received for business. It is restricted only to personal loans from credit institutions.
Cons Of Using Current
There are a few disadvantages of using Current as a platform. The overall experience is excellent, and these disadvantages aren't deterrents from using the platform. They happen to be inconveniences that could be ironed out in the future. They are:
1. No ATM deposits
At the moment, you cannot directly deposit cash into your Current app by using an ATM.
2. Cash deposit limits
Current doesn't give you unlimited cash deposits. The amount is limited to 500 dollars per transaction. There is also a limit on the amount of cash you can deposit per month, which is restricted to 10000 dollars.
3. Limited participating cash deposit outlets
There are a limited number of retailers that offer cash deposits to current users. At the moment, popular retailers like Walmart accept cash deposits. However, the service is not available in many locations.
Conclusion
Cashless payment options have become the norm today. Nearly all businesses and establishments accept and prefer non-cash payments. They are convenient, secure, and easy to use.
Current is a popular online platform that offers many banking services to its clients. Some of the services they provide include issuing debit and visa cards.
Current provides their clientele with virtual cards that can be used to make payments and complete transactions. The cards are secure and convenient to use as you wait for your physical card to arrive. They are also easy to set up.